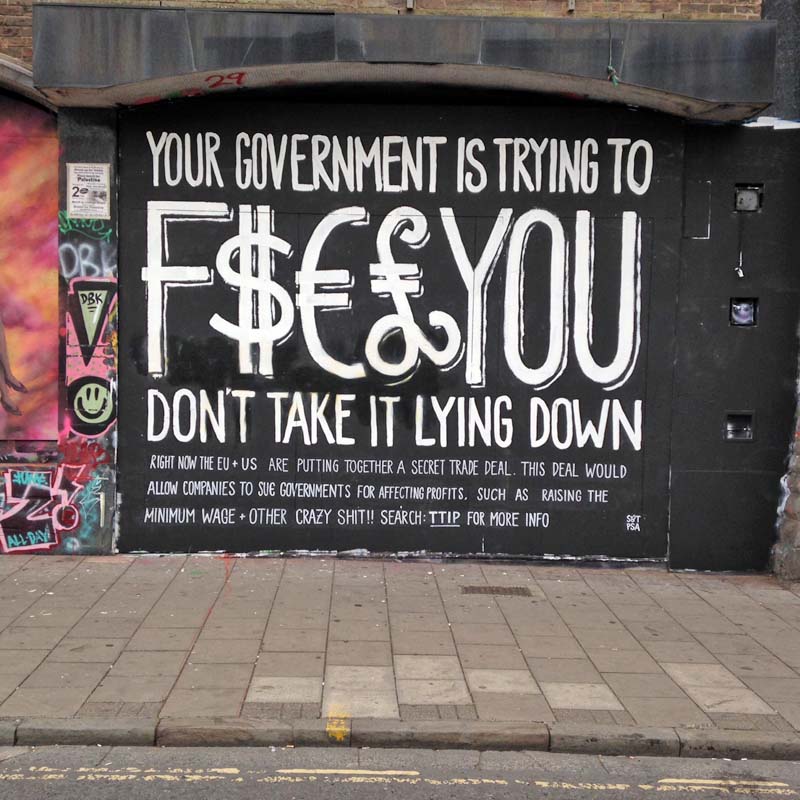 Congress House, Great Russell Street, London WCB 3LS
An open meeting called by the International Committee of SERTUC, the South East Regional Council of the TUC. If you're going, a good question might be why the TUC told the government it supports the EU's right to negotiate on our behalf. Admission is free but registration is "essential". Event details here.
• Meeting report: aspects of the discussion at the SERTUC meeting are reported in TTIP: a dagger aimed at Britain's sovereignty, which also covers discussion at a meeting on 1 December at the London HQ of Unite, organised by the Campaign for Trade Union Freedom.