All steel-producing countries are cutting back on production. But only in Britain is it considered feasible to eradicate crude steel production entirely – though it is essential to any modern economy…
Steel is as much part of how we live as electricity. It's essential for buildings, all forms of transport, energy and machinery. Without it there can be no production or manufacturing. Yet our ruling class is attempting to end steelmaking in Britain. Like it or not, that's a challenge.
The past few months have seen the closure of key parts of the steel industry in Britain and threats to much of the rest. Redcar is no more, steel and engineering group Caparo's is in administration, and now Tata's withdrawal from Britain puts the future of Port Talbot and Scunthorpe in question.
All steel-producing countries are cutting back on production. But only in Britain is it regarded as feasible to eradicate the production of crude steel in its entirety. Yet in countries where there is still a sense of strategic importance of industry, state support and intervention are adopted.
Current international economic conditions were the trigger for the crisis, but the problem is deeper. The long-term cause is the decline in British capitalism, and its attempt to destroy manufacturing here and all that depends on it. Embracing the EU and welcoming overseas ownership of key assets have systematically eaten away at the industrial base. Steel is one of the prime examples. And now we are told that the industry in its current ownership and form cannot continue.
'We've seen more imports from the EU than from China.'
Excess capacity and falling demand for steel in China is driving down world steel prices. Dumping – subsidised export sales – is a problem. But in Britain we've so far seen more imports from other EU countries than China. EU competition and state aid rules prevent Britain from protecting our industry. Imports from EU countries cannot be subject to import tariffs. Other nations are finding a way, Britain must do so too.
Germany, Italy and France have supported their own steel industries even in the face of EU regulations and fines. Commenting on the lack of government intervention to help save Redcar, Tony Burke of the Unite union said, "...the Italians do it by intervening directly in their steel industry, making a mockery of ministers' claims that EU rules forbid it."
Dishonesty
Less honest and more worrying for our class is the TUC's position. General Secretary Frances O'Grady said to the EU Trade Commissioner, Cecilia Malmström, "It is important in the context of the EU referendum debate in the UK, where the EU is being wrongly blamed by Brexit campaigners for the crisis in the steel industry, that the Commission demonstrate that it is acting to protect the sector by opposing China being granted Market Economy Status. I look forward to hearing from you about how the European Commission plans to develop stronger protections against dumping of Chinese exports." That's either playing to the crowd or naive.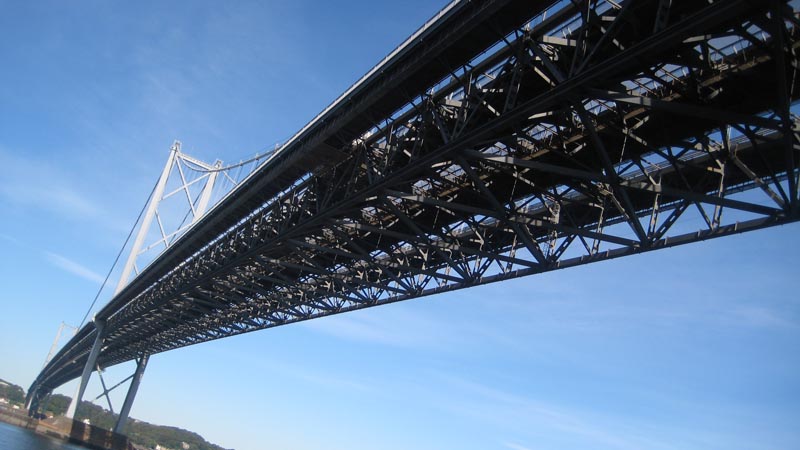 It's not a question of matching high-volume low-quality steel production elsewhere, or trying to recreate the former industry. The picture is more complex. British industry has assets and capacity not found elsewhere. We must start with maintaining that and importing only what we can't make here.
Basic raw material steel rebar is used to reinforce buildings and as a precursor to more highly specialised products. Global production was around 2.4 billion tonnes in 2014, nearly 25 per cent above projected demand. Demand is expected to fall, leading to a projected excess of close to a billion tonnes in 2017. There is also a glut of iron ore – and because these industries are capital intensive with high fixed costs, short-term reductions in output have little effect. Hence the need for a strategic, long-term approach.
Port Talbot has advanced steel-making equipment and an experienced workforce capable of making world-class high-quality steels for most applications. It relies on imported iron ore and coal. Converting blast furnaces to electric arc technology could allow raw materials to be reprocessed and offer a step-change in carbon emissions as the site moves from production to recycling.
Britain, as things stand, is the fourth largest exporter of scrap steel in the world – and it could exploit this to commercial advantage. It was the ingenuity and skill of British working people that transformed the ailing car industry into a world-class manufacturing operation. If we take responsibility, we can convert Tata's decision to pull out into a lasting opportunity.
The new Sir Henry Royce Research Centre at Manchester University is set to become a world leader in developing new steels and related products. Two-thirds of the types of steel used today were not even in existence 15 years ago. Automotive, aerospace, defence, nuclear and rail all demand consistent application of new steel technologies. And Britain is a world leader in their development.
Infrastructure
Britain will need a lot of steel as part of £300 billion in infrastructure spending due over the next five years. And beyond that lie HS2, HS3, Crossrail2, Heathrow and Gatwick expansions, nuclear power generation, gas power generation, among others.
Ministers are claimed to be encouraging, for the first time, councils and hospitals to buy British steel. New medical facilities, schools and roads are among the public projects that will be obliged to consider using British steel before importing from abroad, under rules that value social impacts of production such as the quality of workforce training and the carbon footprint of the steel as well as the cost of the materials.
But "being obliged to consider" is not enough to help UK steel-makers compete with foreign imports and to maintain a national strategic industry. The recent batch of navy frigates and Ajax military vehicles were built with steel sourced from Sweden. Modernisation of the Forth Crossing used steel from Poland, Spain and China. The contract for the Mersey Toll Bridge was won by the South Koreans.
Specialist steels produced here are crucial to development. For example, Scunthorpe produces the highest-quality rail steel in the world. Good-quality crude base steel is essential to the making of specialist steels. Chinese steel exports aren't yet of the highest quality, but Osborne saw fit to invite them to supply rails for HS2.
Britain imported 5.4 million tonnes of steel last year. 3.9 million tonnes came from other EU countries, principally Germany, and 1.5 million from the rest of the world. Germany, France, Italy and Spain subsidise their own industries. In 2014, British steel exports were worth £6 billion. Imports were £5.9 billion.
Steel production in Britain fell by 38 per cent. Other EU countries, apart from France, saw production fall, but by far less – Italy 2.1 per cent, Germany 4.3 per cent, Sweden 5.6 per cent and Spain 8.9 per cent. So steel that according to EU rules is illegally subsidised is undermining British steel that is produced according to the EU rules!
• Related article: Maintain steelmaking in Britain
• Related article: Tata: the folly of foreign control
• Related article: Steel: the figures