The dispute over the junior hospital doctors' contract has escalated further, with well supported strikes on 26 and 27 April. Health secretary Jeremy Hunt appeared to be willing to listen to reason before that action on 26 and 27 April. But all he managed was an ill-advised attempt to paint doctors as the aggressors.
In fact the dispute saw a remarkable turn of events on these two days. For the first time the doctors in dispute completely withdrew their labour, for 9 hours on each day. Picket lines were heavily populated, often with more people than on the previous days of action.
Support
Consultants covered emergency services in support of their colleagues and against imposition of the new contract. They know that this action is shielding them from a similar attack. A number of general practitioners visited picket lines also, mindful that few concessions have been made in their own contractual settlement thanks to the pressure this dispute has generated on the government.
Over 78 per cent of junior doctors were on strike, a huge figure. The NHS Executive tried to minimise this by saying the previous walkout had 88 per cent support, but at the time they said "just over half were on strike". And their stooges in the media are trying to dig up NHS workers and patients complaining, so far with little success.
'Hunt is the threat to patient safety, not the hospital doctors.'
The strike led to cancellations of elective surgery and outpatient appointments – a measure of how strongly these doctors feel about the contract terms. Many placards made the point that tired doctors make poor decisions. They say Hunt is the threat to patient safety, not the hospital doctors.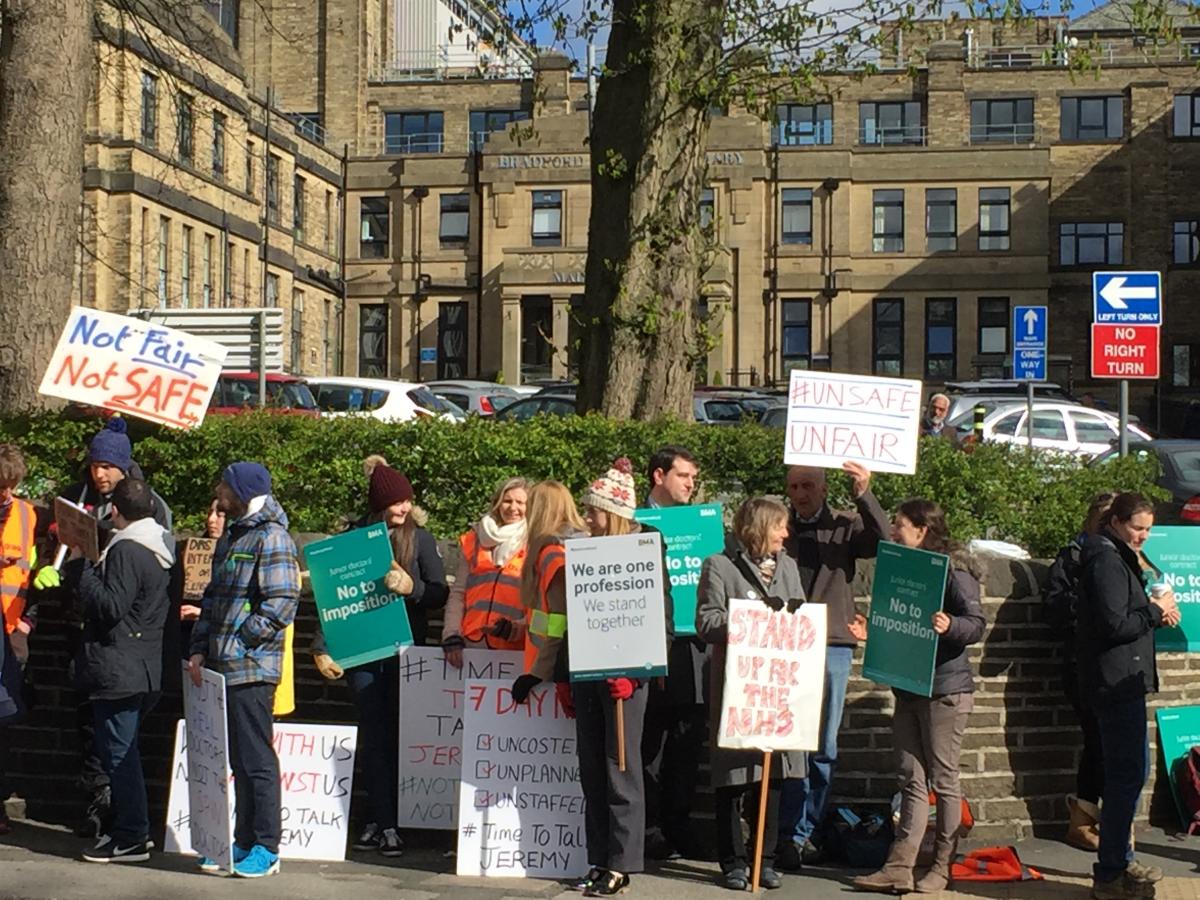 Hospitals were quiet and safe for those two days. Public and patient support remains high and articulate. That support is undiminished at around 60 per cent, unprecedented in a protracted health service dispute.
Resolve
If Hunt was hoping for a lessening of resolve, he was thwarted once again as the doctors continue to protect the National Health Service on our behalf.
Members of the public have started posting on social media under the banner of NHS Million. Their aim is to "create a superteam of a million people who love the NHS and want to celebrate everything that is great about it".
One woman from Manchester whose daughter died shortly after the strike following four weeks of intensive care took time to praise all the staff at Wythenshawe hospital. She challenged Hunt not to use her daughter's death in any statistics trying to discredit doctors.
That goes to the heart of the dispute – the unsupported claim that patients were dying through lack of weekend cover was the pretext to impose the new contract, with no extra resources. And Hunt tried to up the pressure by suggesting in advance that patients might die as a result of the full strike.
So far he's not winning the argument with the doctors, other NHS workers or the public.
'Hunt is not winning many friends in parliament.'
Hunt is not winning many friends in parliament either. On the week before the latest action a cross-party group of MPs called on Hunt to pilot the new junior doctors' contract in a small number of trusts in a bid to avert an all-out strike. They called for an independent evaluation of the "weekend effect" to ensure that medical staff deployment was the actual cause.
The cross-party proposal received support from the Royal College of Surgeons, which sees it as a possible way out of the current impasse.
All Hunt had to do to accept this was to withdraw imposition and negotiate. But knowing it was too late once hospital contingency plans were in place, he offered a meeting on the Monday before the action was due to start to discuss a better way forward.
Last job
In the following press conference he intimated that Secretary of State for Health would be his last big job. That's a decision that the doctors have already taken on his behalf.
The Conservative Party election manifesto last year made a number of health related pledges. It said that patients, doctors and nurses were the experts on how to improve people's health so they would be given greater power and accountability by this government than by any other. In reality neither they nor their Royal Colleges (professional bodies) are listened to.
The government says that spending will increase by a minimum of £8 billion in real terms over the next five years. In fact NHS trusts have an accumulated a financial deficit of around £2 billion for this financial year alone.
'Unfilled vacancies are legion.'
It also says that a record numbers of doctors (9,500) and nurses (6,900) have been recruited over the past five years. Those figures are not reflected in the National Professional Register for either doctors or nurses. Unfilled vacancies are legion.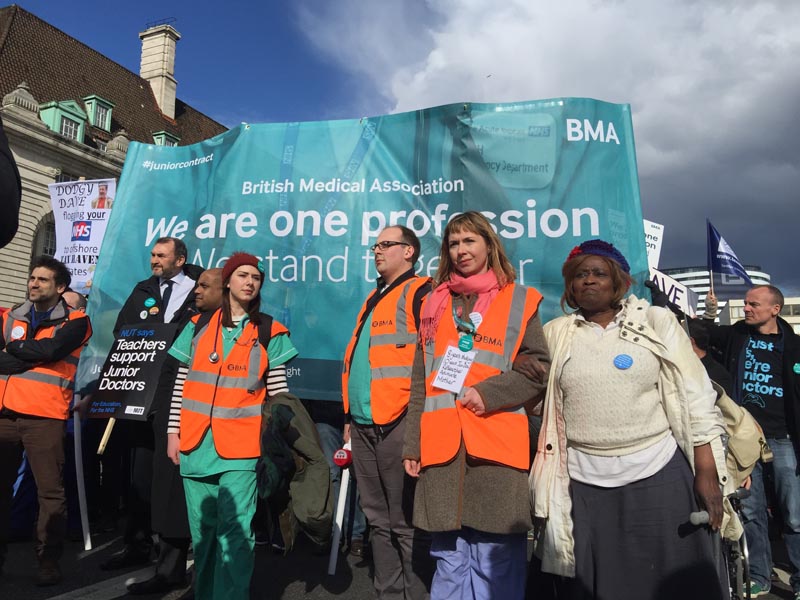 The manifesto made no reference to doctors' contracts or to the withdrawal of the student bursaries that previously supported nursing and midwifery training. But there was a promise that by 2020 everyone will be able to see their GP between 8am and 8pm 7 days a week. People over 75 would be guaranteed same day GP appointments.  And a cap would be introduced on residential social care and nursing home costs to avoid the need to sell the family home.
No one believes that Hunt or the Treasury have any intention of delivering these promises.
Proper staffing
The electorate wants to see hospitals properly staffed so that the quality of care is the same every day of the week. It doesn't want to see the NHS torn apart on the pretence that it will be improved by weekend elective surgery (with no new resources).
Any proposed extended services must be appropriate and safe for doctor and patient alike, and achievable within current manpower and resources. That's what negotiations should be doing.
But the government has turned its back on that approach. It attacks the very people we rely on to look after us when we are ill. They are the ones who can say what changes are necessary, safe and achievable.