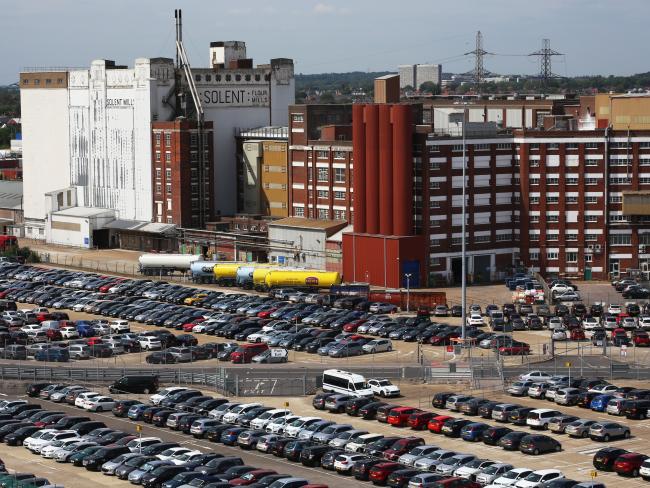 More food and drink firms in England and Wales are targeting new international customers following the decision to leave the European Union, according to a new report by Lloyds Bank Commercial Banking.
The Lloyds report found that almost seven out of ten food and drink firms are investing to secure new international customers. This figure has jumped up to 69 per cent, from 55 per cent in 2016. Western Europe remained the marginally the most common target at 43 per cent, closely followed by the Far East & Asia and Australia & New Zealand. North America and the Middle East are intended targets for 36 per cent of firms.
Export growth
Many firms in the sector are targeting more than one new market. More than a quarter of them said they planned to export for the first time in the next five years. Food and drink manufacturing firms are forecasting growth of 21 per cent of turnover in the next five years, up from this time last year (19 per cent) and on 2015 (16 per cent). This expected growth significantly outstrips forecasts for increases in UK gross domestic product overall.
Firms say they will continue with their planned investment strategies and look at further product innovation and automation. Investment plans remained fixed; almost half of firms plan to invest the same or more than last year's levels over the next 12-24 months. Fewer than a third of firms said they would invest less.
Investment
About half of the companies surveyed see rising labour costs as their greatest challenge. Yet 44 per cent still plan to create jobs over the next five years. That's up sharply from 24 per cent last year. If the job creation plans come to pass the sector will create more than 95,000 new jobs over the next five years. The sector is investing more in skills too. About a half of the business are investing in skills development, up from 34 per cent this time last year.
Elena Paitra, managing director, food, beverages and tobacco, Lloyds Bank Commercial Banking, said:
"Uncertainty surrounding last year's EU Referendum vote had slowed down the UK food and drink industry's aspirations in the short term. But, this year's survey shows that while uncertainty remains, companies are moving on from Brexit and re-focusing efforts on achieving growth and increasing confidence. Buoyed by the depressed pound, many more firms are targeting growth overseas, with almost as many firms looking beyond the EU as within it.
'Companies are moving on from Brexit and re-focusing efforts on achieving growth.'
"Last year was a record-breaking year for food and drink exports and firms seem optimistic that momentum will be maintained in 2017. The sector is gaining confidence and businesses are positive about job creation."
Despite worries about costs, 78 per cent of firms said they would pay a higher price to primary producers in the UK to guarantee supply security and maintain the provenance of their products.
Value
The food and drink sector is the largest manufacturing industry in the UK, employing more than 400,000 people. It accounts for more than £26 billion in gross value added (GVA) to the economy. Adding in the supply chain in farming, manufacturing and retail, the figures are over £100bn in GVA and 4 million employees.
Lloyds report was based on a broad cross-section of 100 food and drink manufacturers, producers and retailers in England and Wales with a range of turnover up to the very largest.