In "Motorsport Valley", the business cluster near the Silverstone circuit in Northamptonshire, around 4,300 companies employ around 41,000 people and have a combined turnover of around £9 billion a year. Almost 90 per cent of these companies export their products and services abroad.
This work generates thousands of skilled jobs, including those involved with Formula One – an example of British engineering excellence, creative design and innovative manufacturing with a turnover of £2 billion a year and employing 5,200 highly skilled workers. In 2013, according to the Motorsport Industry Association, eight out of the 13 Formula One teams were based in the Valley.
As in past seasons, eight of the eleven teams racing this year are based in Britain, including the big names Red Bull, McLaren, Mercedes and Lotus. Britain has a leading role in racing, and this stretches beyond the Formula One teams to the supply chain supporting the sport.
In the biggest change in Formula One racing for decades, there are now far stricter limits on fuel consumption, so the cars have to be cleaner and more fuel-efficient. Light turbo-charged 1.6 litre capacity six-cylinder hybrid engines replace the 2.4 litre capacity, eight-cylinder engines that have been in use since 2006.
The new cars all have an energy recovery system, whereby energy and heat from the car's brakes and turbocharger are stored in cells and then used to generate short bursts of power. The engines also now have to last longer, with teams limited to five a season, down from eight.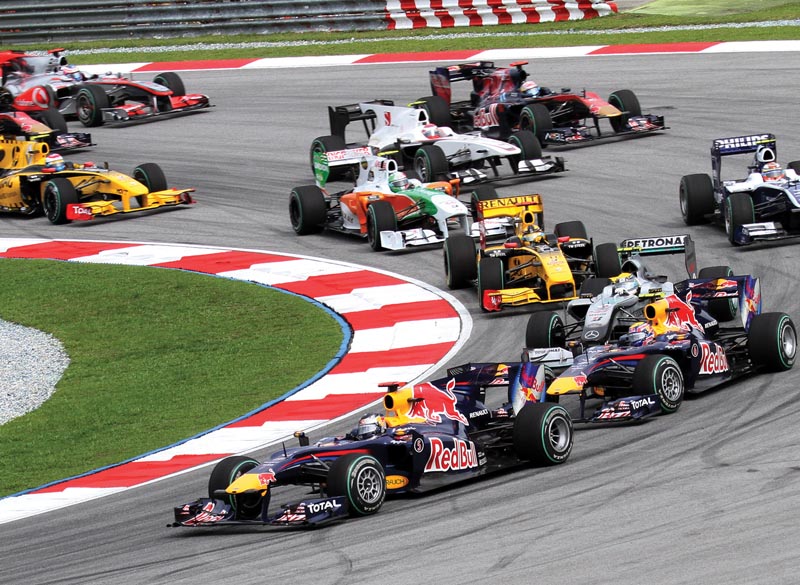 The knowledge generated does not just stay within racing. McLaren Applied Technologies (MAT) uses some of the lessons learned from Formula One in other industries. Its engineers help to improve equipment in sports like cycling, sailing, canoeing, rowing, bobsleigh and skeleton.
Gordon Murray's petrol-powered city car T25, pioneered in 2010, used Formula One technology to revolutionise the way city cars functioned and were manufactured. Gordon Murray Design and Zytek Automotive have together produced an electric-powered version, the T27.
Williams has taken motorsport expertise into mass transport, particularly the use of energy-efficient, carbon-reducing technologies. Claire Williams, deputy team principal and commercial director at Williams, says the cluster of high-value, hi-tech engineering companies in Motorsport Valley dispels the notion that "Britain doesn't make things any more".
● Related article: Who needs the EU? Not the motor industry…