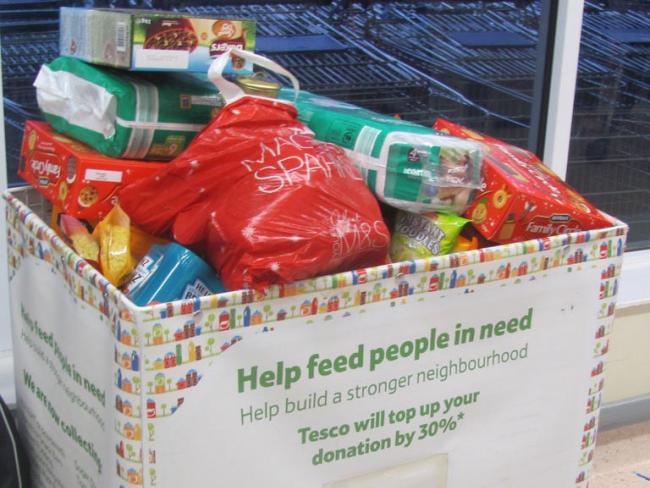 The Trussell Trust announced in April that 1.1 million people in Britain are now using food banks to obtain emergency food supplies. The figures include 415,866 children. Numbers are growing year by year.
Other charities also run food banks, but Trussell is the largest. It began as a charity working with street children in Bulgaria, but spread to Britain when a mother contacted it saying she was struggling to feed her children. In 2004 it had two food banks here. Now it runs 400. In just one period of 2014-15, Trussell found, usage had risen by 38 per cent over the previous year.
Co-op supermarkets now label some cheap range tinned foods as "ideal items for the food bank" (with collections on the way out). Asda displays the Trussell logo on shelves of tins of Spam, saying "This is a food bank item". So supermarkets cash in as food banks become a permanent feature of poverty Britain in the 21st century.
The growth of food banks has taken place during a period when Chancellor George Osborne has reported that our economy is strong and growing. For a tiny minority, those who have made vast fortunes out of "austerity", this is true. Trussell's latest figures on food bank use are one demonstration of what is happening in the real economy.