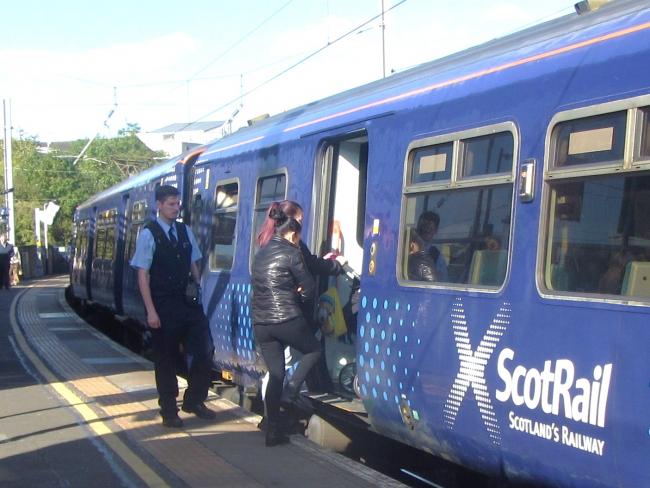 RMT members on Scotrail have voted to accept a deal that guarantees the retention of a safety-critical guard on every Scotrail service. Abellio Scotrail proposed to reduce the role of qualified guards and to increase the number of trains with driver-only operation.
This agreement represents a major victory in the fight to stop the threat to rail safety posed by driver-only operation. The union has put the same deal to Govia Thameslink Railway (GTR), which is also seeking to remove all guards from its Southern rail franchise. This is the company that has been regularly criticised for its performance and then in July removed 341 services each day as part of its plan to make the timetable "more reliable".
Storm
Backed by the government, GTR has so far refused to budge. It has now upped the stakes by serving dismissal notices on its guards. GTR earlier attempted to use social media against the RMT by inviting its passengers to "strike back" against the RMT on Twitter, which badly backfired. The company was engulfed in a storm of abuse and venom from long-suffering passengers; they made clear just who they blamed for months of cancellations and disruption, recognising that much of it was absolutely nothing to do with the RMT dispute.
RMT members on Southern began a 3-day strike on 11 October despite a threat of legal action by the company the day before. More strikes are planned unless a deal is reached.