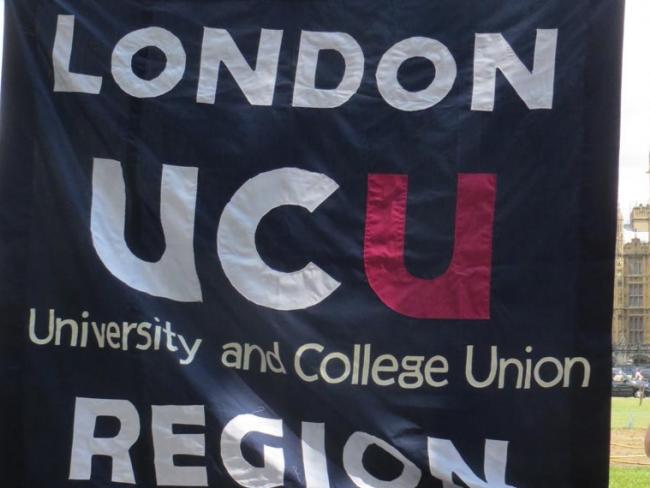 University academic staff in the University and College Union (UCU) began their campaign of industrial action with a well supported two-day strike on 25 and 26 May. In addition to strike action, all staff are working to contract but one of the most effective tactics is the decision to resign external examinerships . In total over 1,000 UCU members have resigned their examinerships.
On Friday 27 May a hundred professors did so publicly in the national press saying, "We have resigned because, while as senior academics we believe our role in underpinning the quality of education provided to students is vital, we are all too aware of the unfairness of the current pay policies of our universities and their impact on staff and their students."
Meanwhile, the UCU has already planned a further strike day before the summer and will be on strike on 18 August, the day of the A-level results and first day of clearing.
'Academics' pay has fallen in real terms by 14.5 per cent.'
Since 2009 the pay of academics has fallen in real terms by 14.5%, the numbers of casual staff has proliferated and all this despite the university sector having a collective surplus of £1.85 billion. This is industrial action over pay but the link between paying the staff that do the work and the quality of student teaching is self-evident.
The nature of the attack on staff is best understood by studying the employers' data, which clearly show that the proportion of the budget they spend on staff has been systematically squeezed.
According to data from the Higher Education Statistics Agency, universities committed only 55.4 per cent of their expenditure to staff in 2013/14, against 58.3 per cent in 2004/5. In contrast, universities' reserves have risen over the past five years by 57.4 per cent – and the average vice chancellor salary is now £272,432.
Casualisation
The extent of casualisation in the sector indicates a weakness in trade unionism and an unwillingness to make known to current and prospective students (and their parents) the real extent of the problem. Not many students associate zero-hours contracts with their lecturing staff, but in Britain there are now 21,636 university teaching staff on zero-hours contracts and a total of 75,000 academic staff on what are highly casualised "atypical" academic contracts.
Unison, representing the administrative and professional services staff, and Unite, representing the technical staff, is currently consulting staff on whether to join the dispute. The National Union of Students is already supporting the action.