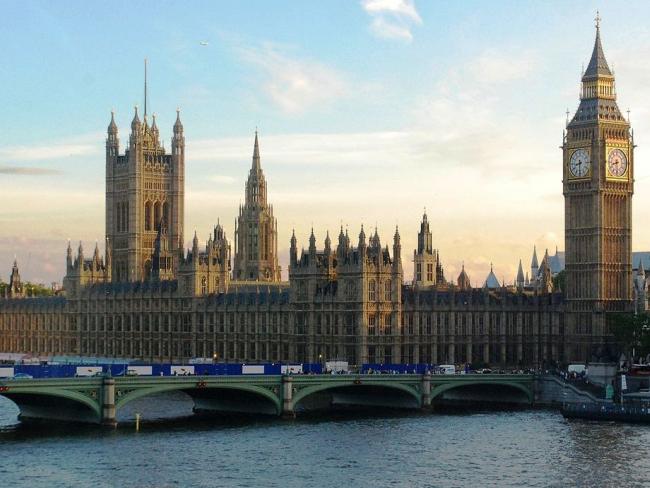 The Blunders of Our Governments, by Ivor Crewe and Anthony King, paperback, 496 pages, ISBN 978-1-78-074405-6, Oneworld Publications, revised and updated edition, 2014, £9.99 or less.
This excellent book, recently updated, is a manual of policy-making and implementation. Sir Ivor Crewe is the Master of University College Oxford, and Anthony King is Millennium Professor of British Government at the University of Essex. It analyses many of the most conspicuous policy disasters committed by governments in recent decades, excluding all the many foreign policy and defence-related fiascos.
Chancellor Nigel Lawson called Thatcher's 1990 poll tax "completely unworkable and politically catastrophic". Only the southern USA had a poll tax, where its purpose was to stop blacks voting. But Thatcher ignored him; it cost more than £3.5 billion.
In 1986 the Thatcher government launched the personal pensions scheme, with no safeguards against mis-selling. But that happened on an enormous scale affecting around 1.7 million people in the UK and the payment of over £11 billion in compensation since 1994. Many were not compensated of course. There are outstanding claims from the original review and new varieties of pension mis-selling still occur.
ERM debacle
In 1990 the Tory government took us into the EU's Exchange Rate Mechanism. The Labour and Liberal parties backed this disastrous decision. They all claimed that leaving the ERM would cut growth and increase inflation and interest rates. When the ERM started to strangle our economy, the government decided to tough it out. That decision was financially pointless and politically disastrous. Exit cost us at least £3.3 billion. After we left the ERM, our economy grew and inflation and interest rates both fell. The same people tell us now that leaving the EU would be disastrous!
John Major's government launched the damaging Child Support Agency in 1993. Within a year it was clearly not functioning. A decision to abolish it was not made until 2006 and it took two more years to do so. Attempts to reform the CSA had made things worse in several ways, the total cost was estimated at over £1 billion.
In 1996 Labour introduced Individual Learning Accounts. Gordon Brown and David Blunkett backed them. Estelle Morris wisely ended the scheme, and took the flak. Brown also introduced the tax credits scheme; it fell apart from the start but still lives on.
Many government IT projects have failed, costing us about £50 billion, often funded by the Private Finance Initiatives started by the Tories and extended by Brown. The NHS IT failure alone cost £20 billion.
"when private companies fail to deliver on large public projects they can walk away – the taxpayer is inevitably forced to pick up the pieces."
Labour's Public-Private Partnership (PFI renamed) for London Underground cost between £20 billion and £30 billion. The Commons Transport Committee pointed out the obvious: "when private companies fail to deliver on large public projects they can walk away – the taxpayer is inevitably forced to pick up the pieces"
Blunkett's ID card idea in 2002 was a "plastic poll tax" according to one MP. It was cut back and finally abandoned in 2010 as obsolete. The cost was £300 million; some estimates put the figure much higher.
Governments have delegated responsibility for implementation to private companies or to executive agencies. That creates a split between policy-making and implementation, between those who think and those who do. The easy bit is deciding what to do; the hard bit is doing it. Who plans it should run it.
The authors wisely recommend against using management consultants: they turn out to be self-interested, expensive and incompetent. They also write of "parliament's near irrelevance".
In a June 2014 epilogue, the authors record the coalition's many blunders. University tuition fees were "a nonsense from the start". Net immigration was to be less than 100,000 a year by 2015: in 2014 it was 212,000. At the Olympics, public services personnel (the armed forces) had to bail out the failed private security firm G4S.
Foolish coalition
The coalition foolishly relied on Atos Healthcare to assess disability. It imposed the top-down re-dis-organisation of the NHS that Cameron had promised he wouldn't do. It abolished the Audit Commission. It introduced the police and crime commissioners, the badger cull and the cruel bedroom tax. It rejected its own Leveson inquiry's key recommendation on press regulation.
It aims to privatise the Probation Service. Its Help to Buy programme helps wealthy people to get guaranteed mortgages on second homes and on properties they are buying to let. And as the authors remark, "The delivery of Universal Credit has so far been a total shambles."
The authors note that "If anything, the rate of blundering and blunders has increased over the past four years." For them this again proves that the system of government, our political institutions and political culture are at fault, not just individual parties and politicians. The problems are built in.
This is all very true, but this analysis does not go far enough. Why is the state so dysfunctional? Almost all of these disasters happened because governments, Labour, Tory and coalition, backed private interests over the public interest. Governments govern in capitalism's interest, not in the national, public interest, and this will go on and on as long as we let capitalism go on.