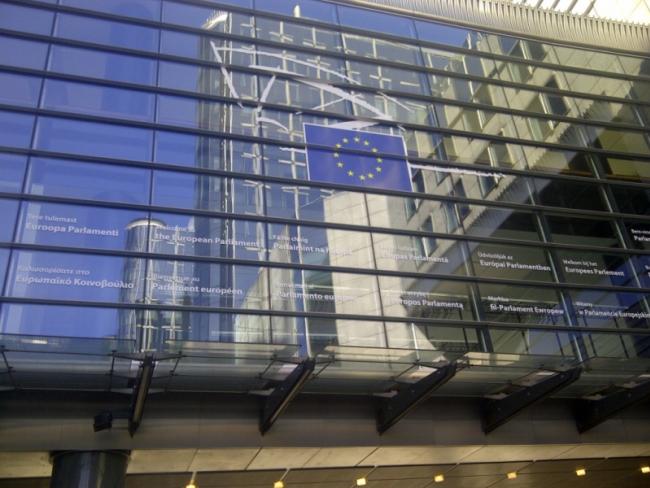 A blueprint for Britain: openness not isolation, by Iain Mansfield, 67 pages, Winner of the Brexit Prize 2014, Institute of Economic Affairs, downloadable
This well-researched paper won the Institute of Economic Affairs' 2014 Brexit Prize. The author is Iain Mansfield, Director of Trade and Investment at the British embassy to the Philippines.
Mansfield argues that Britain could thrive outside the EU by improving our links with the rest of the world. We are the world's sixth largest economy and its ninth largest manufacturing nation.
Our trade with the EU is less important than it was. In 2002, 55 per cent of our exports went to the EU and 45 per cent to the rest of the world. By 2012 those figures were reversed.
"The EU has no free trade agreements with many economically important countries."
The EU has no free trade agreements with many economically important and fast-growing countries. Outside the EU we would be free to reach agreements with Japan, the BRIC nations (Brazil, Russia, India and China), Indonesia, Australia and the Mercosur bloc (Argentina, Brazil, Paraguay, Uruguay and Venezuela, with associate countries Chile, Bolivia, Colombia, Ecuador and Peru).
Mansfield urges us to leave the EU Single Market, writing, "Should the UK retain membership of the Single Market, almost all of the most onerous or controversial aspects of EU membership would continue to apply, including the free movement of people…". So we should seek to stay out of the European Economic Area.
If we left the EU, we could still keep all our useful international links in the world of science. We do not have to be in the EU to stay in the EU Framework Programme for Research and Innovation, the European Space Agency or the European Centre for Nuclear Research (CERN). Switzerland and Norway are not EU members, but both take part in the Framework Programme and ESA. CERN is a fully international body and not a creation of the EU.
Cost of the EU
Mansfield writes that we should end the automatic right for free movement to EU citizens. At present, EU citizens can move here and at once enjoy benefits like domestic-rated university fees and welfare payments. In 2011-12 we paid £104 million in tuition fee loans to EU students. The free movement of labour stops us providing free or subsidised university education to UK students.
EU laws cost us £7.5 billion a year in overheads. We could pass a "Great Repeal Bill" to rid ourselves of over 3,000 directives and regulations, while keeping what we wanted, for example in employment law. The EU cost Britain £10 billion net in 2012. Outside the EU, we could instead invest this £10 billion in manufacturing industry and R&D.