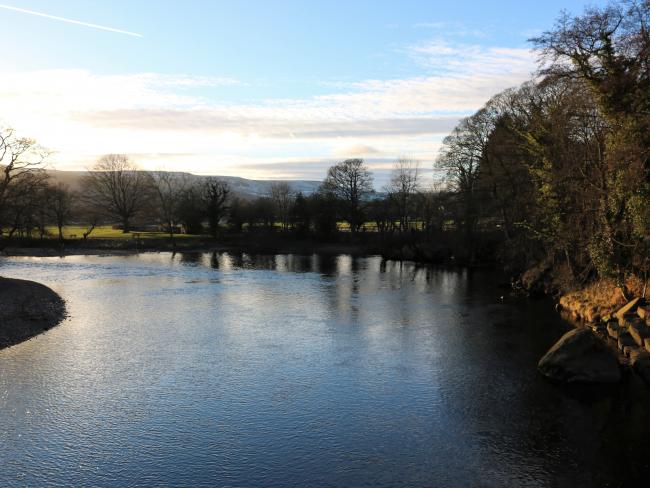 Paul Whitehouse: Our Troubled Rivers, BBC2, 2 episodes, broadcast on 5 and 12 March 2023. Available on iPlayer for 11 months.
This two-part documentary focuses on the state of the rivers of England and Wales. It includes an excellent summary of the history of how the Thatcher government privatised the British water industry in the 1980s and the damage that caused.
Startling
And there are some startling statistics too. For example, Britain has not built a single new reservoir since 1989. And although the Labour government was in power from 1997 to 2010, they didn't lift a finger to address the growing harm of privatisation.
Paul Whitehouse is famous for his comedy and for his fishing programmes. In this series he looks at the pollution in our rivers and the utter neglect of a key aspect of our national infrastructure. In particular he asks how it is legal that raw sewage can be pumped into our waterways.
Privatisation
He explores how privatisation of this national asset facilitated overseas acquisition of our water companies. This has provided huge profits for the overseas owners of what is essentially our source of life on these islands.
Whitehouse tours the rivers in the north of England in episode 1, followed by the south and Wales in the next part. He talks to Feargal Sharkey, musician and keen fisherman, who has been prominent in campaigning for clean rivers in Britain and sharing information about the failures of the water companies through his Twitter feed.
At one point in the first episode, Whitehouse asks what needs to be done. He suggests, light-heartedly, the overthrow of capitalism. At that point many people may well have been shouting "yes" at the TV.
Uplifting
The uplifting part of the documentary is the contribution of working class people from around the country who are holding the water companies to account. It is quite clear that these volunteers are doing a far better job than the toothless regulator Ofwat.
The water companies themselves were clearly afraid of the programme. None appear in person, merely supplying corporate statements. However, there is another glaring omission; no trade union representing workers in the water industry appears.
Absent
Indeed voices of workers in the industry are largely absent from the programme, barring a walk on part for those involved in the construction of the Thames Tideway Tunnel, a new sewer scheme for London.
This is a reminder that no external campaign can save an industry without the workers in that industry taking the lead. Viewers of this informative programme need to demand a third episode to make good the omission.
• See also our feature Dirty Water – no good for fish, no good for people in the March/April edition of Workers and online.