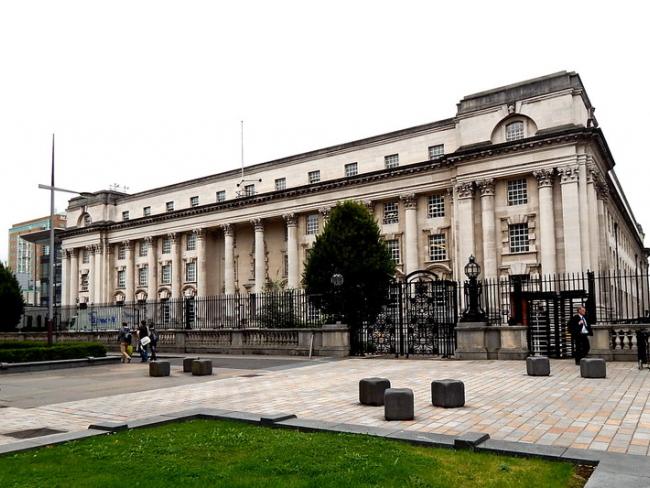 A judicial review on the Northern Ireland protocol began in the High Court in Belfast on 14 May. The protocol is part of the Brexit deal that has created a trade border between Britain and Northern Ireland.
Lord Trimble, architect of the Belfast Agreement, outgoing DUP leader Arlene Foster, outgoing Ulster Unionist Party leader Steve Aiken, former MEP Ben Habib, Baroness Hoey, and Traditional Unionist Party leader Jim Aiken, are challenging the legality of the protocol.
Launching the challenge, Northern Ireland attorney general John Larkin QC said that "the protocol, in its entirety, places her majesty's subjects in Northern Ireland on a different footing to her majesty's subjects in Great Britain in relation to the European Union and the protocol."
He said that under the protocol, "Northern Ireland is subject to taxation without representation. It can be likened to the position of the Vichy regime which was relied on to do the bidding of the occupiers; the occupiers were free to inspect or deny things, but when push came to shove the occupiers gave an instruction and the Vichy authorities would quickly fall into line."
'Unlawful'
He argued that the protocol is unlawful because it breaches the Acts of Union, the 1998 Good Friday Agreement and an aspect of EU law.
The lawyer for the government, Tony McGleenan QC, said the unionist leaders are effectively "asking the court to ignore the will of Parliament expressed in primary legislation". Parliament did indeed legislate for the protocol – but that doesn't make it any the less ill-advised.
The hearing has now finished and a reserved judgement will be delivered some time in the coming weeks.
The government legislated the Northern Ireland protocol as part of its effort to achieve the Trade and Cooperation Agreement. But it was a compromise too far.