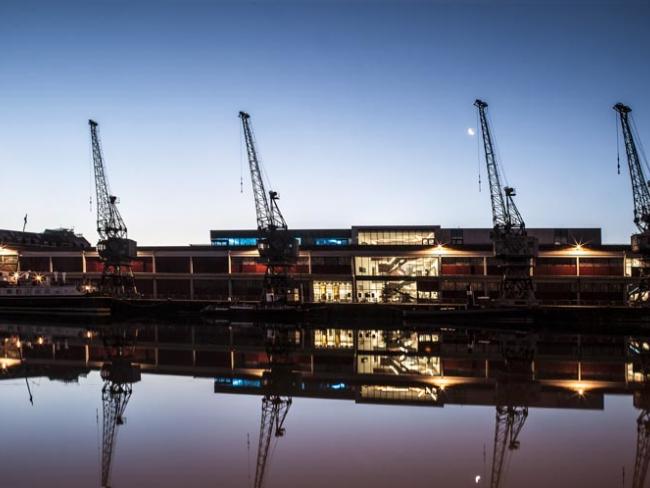 Bristol has been an important British seaport for more than a thousand years. The city is actually several miles from the sea and stands on the estuary of the River Avon. And its harbour has one of the most variable tidal flows anywhere in the world, with a water level that can vary by more than 30 feet between tides. (The problem was resolved in 1803 with the construction of the Floating Harbour.)
Ships moored there were beached at low tide, so they had to be sturdily built and the goods in their holds needed to be securely tied – hence the origin of the phrase "shipshape and Bristol fashion".
It doesn't take a genius to realise that with independence from the EU in sight, Britain itself is far from shipshape. And Bristol itself is a prime example of this.
Potential
It's a city of huge potential. From Brunel to Banksy and before, there is a rich history in every sphere of life on which to draw. Yet the basics of a life fit for living are lacking.
The city's transport system is a running joke, affordable housing likewise. Higher education is being exploited as a milch cow and state education is being wrecked.
And there are diversions such as renaming Colston Hall as a way of denying the city's connections with the slave trade. There is also the farce of the new "metro" mayor election – yet another layer of expensive bureaucracy, though one in which local people will have to be involved because that's where the investment will be.
Positives
But there are a lot of positives, too, including a local newspaper, the Bristol Post, which gets most things right and is currently championing quality apprenticeships.
"Some see the future of Bristol as a tourist attraction, but it has the potential to be much more than that," a Bristolian told Workers. "With aerospace and cutting-edge manu-facturing techniques being developed there, and its artistic heritage and activity, the future could be rosy.
"We merely have to accept that it is up to us to make it happen. As long as we know what we want to achieve we will be able to negotiate our way through the ebbs and flows of thought and action and be shipshape to get what we want."