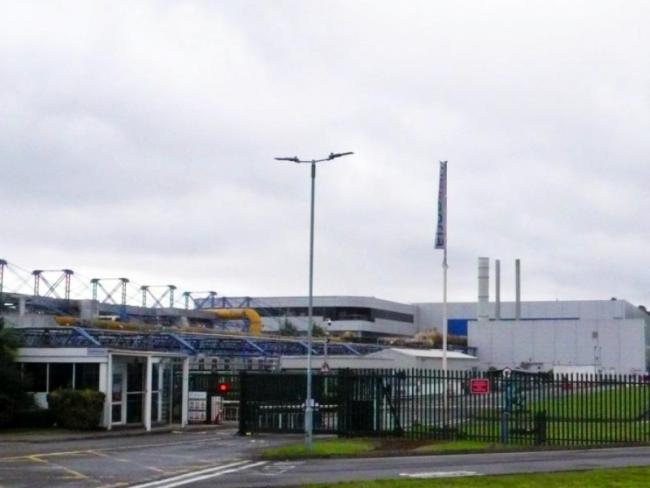 Britain's largest computer chip maker, Newport Wafer Fab, is being swallowed up by a Chinese-controlled corporation. The company has accepted a bid from Nexperia, based in the Netherlands but owned by Wingtech Technology of China.
Newport Wafer Fab has more than a dozen contracts with the government, according to cnbc.com, including chip technology for a radar system for fighter jets. It has its origin in Inmos, a chip company set up in the late 1970s with government funding, then privatised by Margaret Thatcher.
The company is vital to the new industrial future of South Wales, yet business secretary Kwasi Kwarteng said he had no plans to intervene. But after an outcry, the government has referred the takeover for consideration by national security adviser Stephen Lovegrove, who was appointed to the role in March after two stints as a permanent secretary in the civil service.
Cobham
The acquisition of Newport Wafer Fab comes soon after news that Ultra Electronics, which taxpayers are funding to develop technology for the RAF, is to be bought for £2.5 billion by Cobham. And Cobham itself, a British-based aerospace and defence firm, was taken over in January 2020 by US venture capital company Advent for £4 billion.
At the time, Boris Johnson brushed away fears that Advent's acquisition of Cobham had national security implications, concentrating instead on the free market side (see Editorial). 
Advent, of course, made all sorts of promises. That's par for the course. But since Advent took over Cobham, huge chunks of the company have been sold off, including its Aero Connectivity arm (bought for $965 million by American rival TransDigm) and Mission Systems, bought for $2.83 billion by Eaton Corporation, which operates out of Ohio.
And the foreign acquisitions keep rolling in. On 2 August, Meggit – a British company with roots back to the 1850s – announced it had accepted a bid for £6.3 billion from US engineering company Parker-Hannifin. Meggit is also heavily involved in the defence and aerospace industries.
Update
On 19 August the business secretary, Kwasi Kwarteng, announced an inquiry into the proposed takeover of Ultra Electronics by Advent. Ultra is another high tech defence company, supported by the British taxpayer. The investigation is on national security grounds – which is far narrower than the implications for Britain's manufacturing capability.
Other defence contractors are thought to be at risks of takeover. Unite the Union has called for an end to "meaningless government statements" and to act "…to protect UK strategic assets, protecting jobs, skills and our national security."