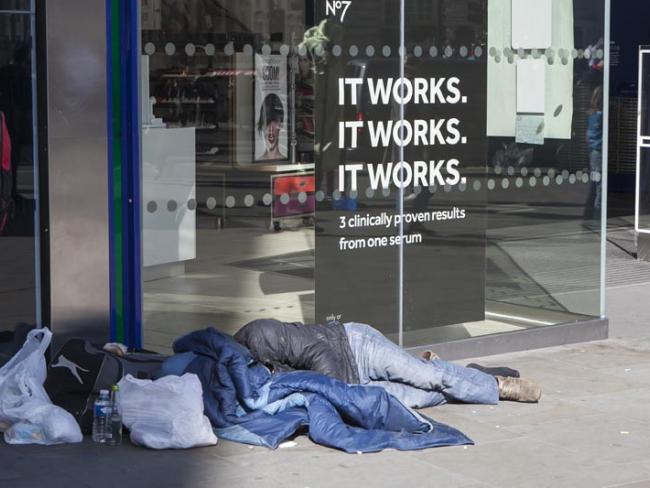 More homeless people die in the areas with the biggest council cuts, a new study suggests. The analysis shows that nine of the 10 areas with the most homeless deaths have had at least three times the average cuts to council budgets. 
The study was carried out from Labour Party, and predictably takes 2010 as its base year so that it doesn't cover homelessness during the Blair and Brown governments. 
The highest number of estimated deaths, 90, was in Birmingham, where council cuts per household since 2010 (£939.80) have been more than three times the national average. 
The second highest number of homeless deaths between 2013 and 2017 was Camden, London, with 89 deaths and cuts of £980.41 per household, while Lambeth had 65 deaths and cuts of £869.75. 
Outside of the capital, Manchester saw 65 deaths and cuts of £926.44, and 62 homeless people died in Liverpool, which saw cuts of £942.25 per person.
The report of course fails to mention that between 2010 and 2018 Britain's net contribution to the EU (taking into account the rebate and refunds) was £120 billion – an indication of how much money would be immediately available once Britain leaves the EU.