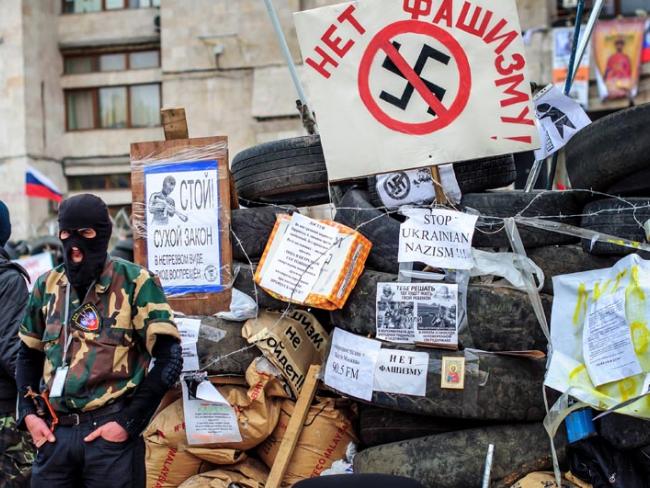 On 16 April the Netherlands will hold a referendum on the EU's proposed Association Agreement with Ukraine. Signed on 27 June 2014, the Association Agreement will enter into force once all EU member states, in addition to Ukraine, have ratified it. It was supposed to have entered into force on 1 January this year.
But the Dutch government decided to hold a non-binding referendum after more than 450,000 people signed a petition to put the matter to a nationwide vote. The Netherlands is the only EU country that has not yet ratified the deal.
Visa-free
The agreement includes a commitment to "the introduction of a visa-free travel regime for the citizens of Ukraine in due course".
Dutch Foreign Minister Bert Koenders accepted that if people voted against the EU–Ukraine association agreement in the referendum, the government would have to review its position on the treaty.
In June 2014 the EU signed a similar Association Agreement with Moldova, introducing a visa-free regime. 1,200,000 to two million Moldovan citizens (almost 45 per cent of a population of some 3.6 million) are now working abroad, most illegally. One in three adult Moldovans has moved to EU countries.
Integration
Ukraine has 42 million people, with average monthly wages of $120 and monthly pensions of $40. If emigration rises to Moldovan levels, between 5 million and 8 million Ukrainian citizens would move into EU countries in the next 3 years. The EU is pushing for the Agreement, for Ukraine's integration into the EU, and against the Dutch referendum.
On 3 March the Swiss Parliament voted by a majority of 126 to 46 to withdraw its long-standing application for membership of the European Union, ending 24 years of debate about joining the union.
• Switzerland applied to join the European Union in May 1992, but despite several referendums in Switzerland declining to take the application forward, the Swiss government has never formally withdrawn the application - until now.