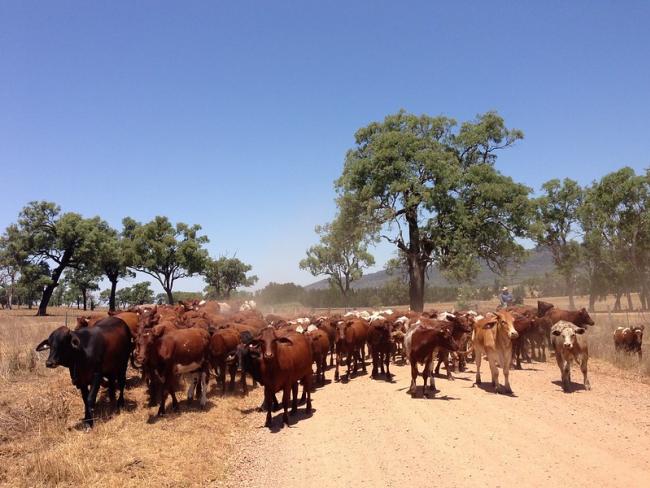 British farmers are concerned at the implications of trade negotiations with Australia being rushed through by the government. The National Farmers' Union has warned that the impact of the removal of tariffs could be devastating, particularly for Scottish, Welsh and Northern Irish farmers.  
The proposed agreement offers Australia tariff-free imports on beef, lamb and sugar. Currently beef imports attract tariffs of 12 per cent, with a surcharge of £1.40 to £2.50 per kilogram, varying according to cut.
The Australian Agricultural Company (AACo) predicts that the removal of tariffs would allow it to increase beef exports to Britain tenfold from the current 1,567 tonnes a year, according to a report in the Financial Times.
The quantities involved are relatively small – we currently produce around 900,000 tonnes of beef and veal, importing 253,000 tonnes, so 15,670 tonnes is a small proportion – but the danger is that Australia would export high quality beef, such as strip loin, which would compete with British small farms producing similar cuts. 
Vast ranches
Australian beef farming is conducted on huge ranches. AACo farms around 340,000 cattle across 18 properties in Queensland and the Northern Territory – in all 7 million hectares, more than a quarter of the UK's landmass. The average British beef cattle herd is between 28 and 50 animals. And Australian farmers are free to use hormonal growth products banned in this country – 40 per cent of their cattle are fed on such products.  
There have been rumours of a split within government on the agreement, between aggressive free trade ideologues, and those who understand, to some extent, the threat it poses to British agriculture and food security. 
The two world wars of the 20th century exposed the free traders' reliance on food imports from the dominions and colonies as a fatal error, with tens of thousands of merchant seamen dying from German U-boat attacks, mostly on ships carrying food. 
Desperate
The free-traders are desperate to rush to conclude a deal before the G7 meeting in Cornwall in June, at which Australia will be an observer. This arbitrary deadline, plucked from the air, is an attempt to set a precedent for free trade agreements without anyone having a say about how they should be negotiated. 
"What is worrying…is that the UK Government is pushing ahead with a trade deal without any public discussion about what trade policy, what kind of economy and what kind of national food production they are pursuing, if there is any strategy at all," said Professor L. Alan Winters from Sussex University's UK Trade Policy Observatory.
• In another development, the Department of Environment, Food and Rural Affairs (DEFRA) announced a programme of payments to farmers of up to £100,000 to encourage them to leave farming. 
While the scheme is aimed at older farmers, environment secretary George Eustice said when launching the scheme, that it also wants to persuade young people from farming families to leave the land. The programme has no protection to stop agricultural land ending up with developers.
Small tenant farmers, it seems, are an inconvenient obstacle to the multinational capitalists who would like to consolidate further their stranglehold on our food markets, or exploit our countryside in other ways, for example by property development. 
It is said that people shy away from careers in the countryside. Farmers who have given decades of their lives to the land, and their skills and experience, are vital to our ability to develop British agriculture so an independent country can feed itself securely and safely.