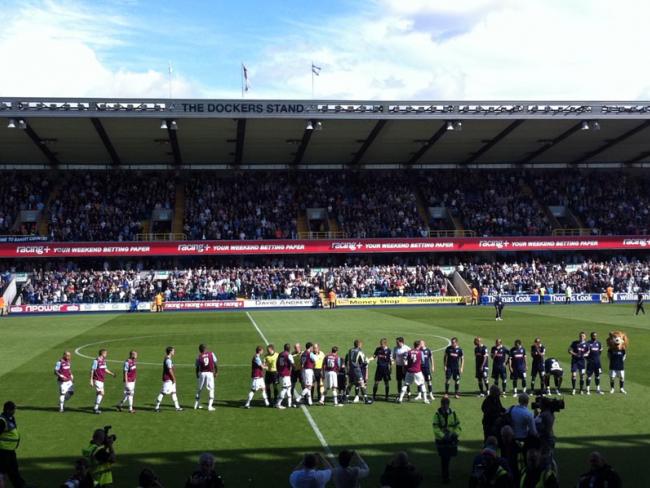 The National Union of Journalists is holding a "Local News Matters" week from 24 March to 1 April, highlighting local news as "an essential component of society, democracy and citizenship". As part of the campaign, the union is looking for examples of where coverage of local news has made a real difference. It won't have to look far.
Less than five miles from the union's King's Cross headquarters lies Millwall Football Club, which has just managed to stall a compulsory purchase order from the local council thanks not to a local newspaper but, in part, to dedicated sports writers and fans writing for the local fanzine.
It's the kind of story that used to be bread and butter for local newspapers before advertising income was swallowed by Facebook and Google, leaving the rest of the media and its imitators to fight over the pittance that remains. This drop in revenue has seen outlets cut costs and papers fold completely or be picked up by the media plc juggernauts. 
Cuts
In the case of South London Press, owned by Newsquest South London, journalists there held a strike ballot last November protesting against cuts that had seen a staff of 22 journalists and 8 editors reduced to 10 journalists and a sole editor. "There is just one reporter left with any knowledge of south east London," the union said in a press release on the ballot.
This scenario has contributed towards an environment where Lewisham Council can put the interests of a private offshore developer over those of its residents and communities.
'Hidden figures behind offshore developer Renewal started stealth-purchasing land in Bermondsey.'
The story goes back to 2004, when the hidden figures behind offshore developer Renewal started stealth-purchasing land in Bermondsey. They doubtless did not envisage the backlash that would come their way in the following years.
Fast forward to February 2017 and the shifty dealings of a Labour Council seemingly subservient to Private Property Developers have come to national prominence thanks to the concerted efforts of the Millwall Football Club, Association of Millwall Supporters Group, Cold Blow Lane fanzine and a sports writer for the Guardian, among others.
Renewal is the primary drivers behind the stalled £1 billion regeneration scheme, Energize, which would create a "new Bermondsey". At the heart of this plan was a Compulsory Purchase Order to secure the land on which Millwall Football Club (and its Community Trust) currently sit, in addition to other businesses and homes in the area. 
The Surrey Canal Sports Foundation (SCSF) was to take centre stage as part of this new scheme, ignoring the fact that there is already a sporting institution at the heart of the targeted redevelopment area.
Foul play?
While it was contentious that a Council would disregard a well-known community asset, the identities of those behind Renewal would further fuel the cries of foul play from Millwall and Lewisham residents. Renewal was founded by John Sullivan, former Mayor of Lewisham and former director of Millwall FC, while the Renewal CEO, Mushtaq Malik, is a former employee of Lewisham Council. Malik's daughter, Jordana, is a director of Renewal in addition to her role as an SCSF Trustee.  To further complicate matters, Stephen Norris, the PR Director of Renewal, as well as Lewisham Council, is also SCSF Chairman.
A litany of failings have been attached to the SCSF, but the most damning was the Guardian's exposure of a claimed £2 million pledge on behalf of Sport England on the Foundation's website and associated documentation, despite no such figure being agreed.  The claimed figure had been associated with the foundation for seven years. 
In fact, funding applications had been made and then secretly withdrawn while Sport England made repeated requests since 2014 for the claimed funding amount to be removed from all documentation.
This false pledge was repeated on an internal council report which resulted in the SCSF being granted £500,000 by Lewisham Council.  This then led to a £20 million loan from the Greater London Authority after Boris Johnson designated the New Bermondsey scheme as a housing zone.
Objections
Against this convoluted backdrop of a small group of people and an apparently faceless offshore-registered developer, it is unsurprising that objections were raised. Yet the scheme seemed to be progressing and saw Lewisham Council vote 6-1 in favour of a compulsory purchase order to reclaim land around Millwall's New Den stadium.
But then the situation began to unravel. The council's Scrutiny Committee decided the purchase order should not proceed and that Millwall should be included in the new proposals.
Then, in January, the situation deteriorated further for Lewisham when the SCSF suffered the resignation of Trustees Tanni Grey-Thompson and Peter John, Leader of Southwark Council. Lewisham, hard-headed as ever, decided in-house that it should push ahead with the compulsory purchase order. This prompted Millwall's revelation that the club had started to source alternative homes in Kent, which was then followed by the damning news of the false Sport England funding pledge.
Resigned
The Mayor, Steve Bullock, then resigned his position as trustee of SCSF.  Throw in several councillors engaging in fractious Twitter exchanges with residents, the Association of Millwall supporters and Cold Blow Lane fanzine and the situation has become toxic.
The current postponement of the compulsory order – for it remains a postponement until it hopefully comes off the council's agenda after the independent inquiry – is a triumph of local organisation by Millwall supporters and local residents.
It was apparent that the council didn't like the objections of Millwall and its supporters, but on this occasion people did care enough. As the story gained national attention through the sports pages thanks to local resident and Guardian (and former When Saturday Comes) journalist Barney Ronay, the crushing sense of inevitability has given way to a belief that this imperceptible land grab can be defeated.