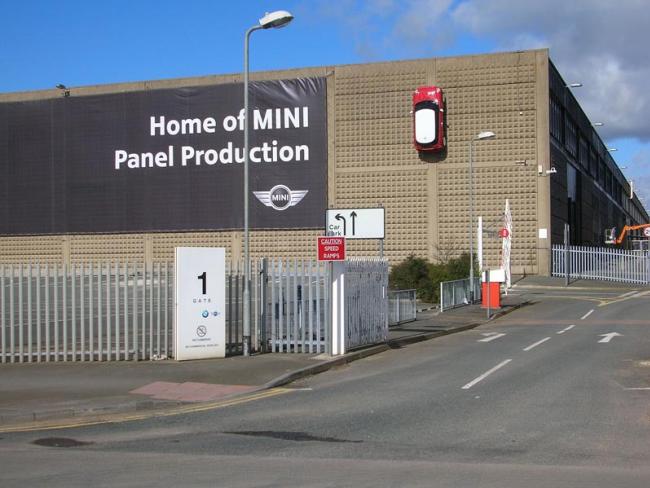 Talks between the Unite union and BMW over the German carmaker's plans to close its final salary pension scheme are set to continue, but the threat of industrial action by more than 7,000 workers remains.
On 20 February a meeting involving Unite general secretary Len McCluskey, Unite shop stewards and senior BMW management at BMW's Cowley plant saw the union lay out its opposition to the pension plans. The proposed closure of the final salary pension scheme by 31 May 2017 could result in car workers who make the iconic Mini and Rolls-Royce motor cars losing as much as £140,000 over the course of their retirement.
Unite general secretary Len McCluskey said: "While there was a cordial exchange of views, BMW were left in no doubt as to the depth of anger their pension plans have generated. During the meeting Unite raised a number of questions over BMW's rationale and calculations regarding the defined benefit pension scheme.
"The company will now reflect upon those and we trust engage positively with Unite in finding a solution that safeguards car workers' pensions and works well for the business. BMW should be under no illusion though. A failure to speedily respond to the points we have raised and negotiate meaningfully in finding a solution will result in a ballot for industrial action in the near future."
Profits
BMW's British workforce is world class, making over 260,000 Minis and record numbers of Rolls Royce motor cars in the last year. Their hard work and efficiency has contributed hugely to BMW's record-breaking profits of approximately £6 billion, enabling the carmaker to lavish nearly £2 billion of dividends on shareholders
BMW wants to close two defined-benefit pension schemes to future contributions from June 2017, and shift workers over to its less generous defined-contribution pension scheme. The changes affect workers at all the company's British bases, including the plants at Cowley (Oxford) and Swindon, the Rolls-Royce plant at Goodwood near Chichester in West Sussex, Hams Hall near Birmingham, and Farnborough in Hampshire.
Unite put forward what it said were "affordable proposals" that would have kept the schemes open but said BMW has indicated it will close them as originally planned. The Unite general secretary said there was growing anger among BMW's British staff, with 96 per cent indicating a willingness to take industrial action in a consultative ballot. "At a recent meeting of senior Unite shop stewards from all plants, I was able to gauge the concern, frustration and anger of our members," McCluskey said.
BMW said the pension consultation process, which started in September 2016, had now closed, but added: "Negotiations with employee representatives are ongoing and the company will continue to consider all employee feedback and any counter proposals it may receive before proceeding to a final decision."