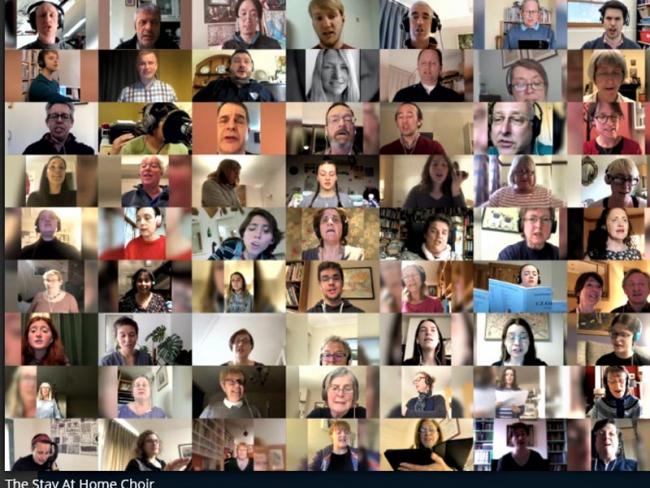 Throughout the country, musicians, actors and artists have devised ingenious online schemes to keep their skills alive, encourage others to join in, and carry out the essential task of raising morale in such difficult times. This will encourage people to take control of their own leisure time and think for themselves.
There are numerous fine examples in all genres, but four illustrations of musicians and singers taking the initiative should inspire. 
For those who wish to try out their vocal skills, there is the Stay at Home Choir. This provides choirs to suit your abilities and the words and music to read. It also showcases groups like The Sixteen and The King's Singers. Then there is the Royal Philharmonic Orchestra's Home Concerts providing, in collaboration with the Southbank Centre, a series of their recent recordings.
In jazz a good example would be the Fergus McCreadie Trio. But for a real foot-tapping one, and suitable for exercising to, there is Tunes in the Hoose which brings together musicians from all over Britain into a big folk band, with one of the live videos uniting players as far apart as Shetland and Southampton.