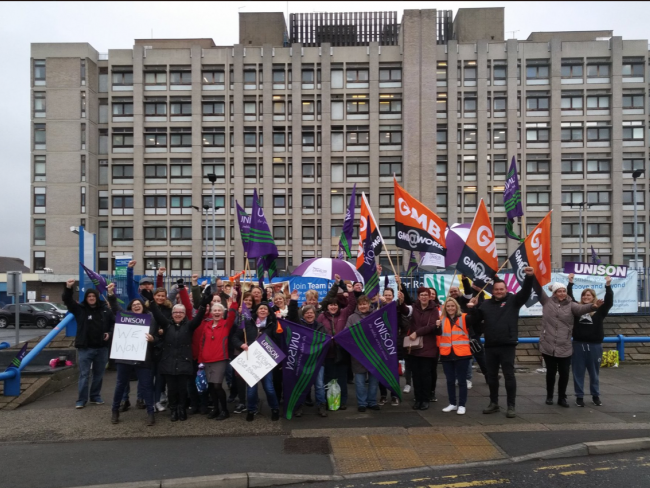 Striking NHS catering workers at two Yorkshire hospitals won a victory on 3 May after a global outsourcing giant agreed a wage rise after walking out on 1 May. 
The kitchen workers, mainly women, at Doncaster Royal Infirmary and Bassetlaw Hospital had been transferred to French company Sodexo in 2017 – yet the company had refused to match the NHS-wide pay rise received by workers employed directly by the hospital.
Big win
But two days after the strike, Sodexo bosses agreed to pay the award in full and backdate it to April last year. The agreement is a big win for a joint union effort between GMB and Unison, say the two unions.
Sodexo employs 35,000 people in Britain and Ireland (and 420,00 worldwide, according to Wikipedia), including running several prisons. Its website somewhat sickeningly declares, "We don't have employees, we have team members." 
The UK arm of the company made £65 million in profits in the year to August 2018 and its directors pocketed more than £5 million. Globally, the company reported after-tax profits of €651 million for the 2018 financial year. It is controlled by one family, the Bellons.