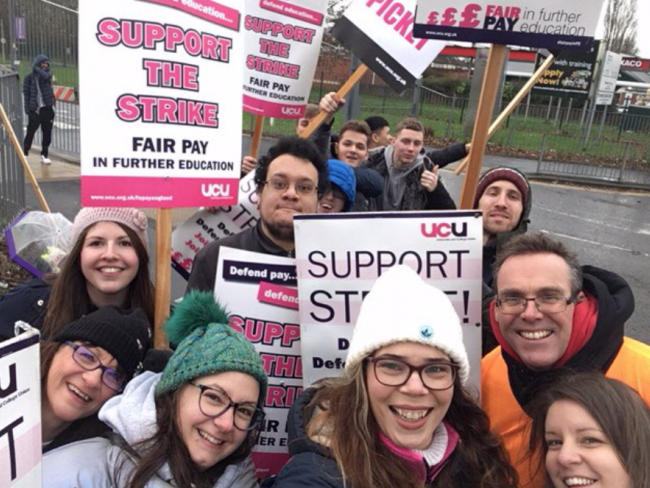 Wolverhampton College staff have been taking to the picket lines across three college sites in a dispute over pay. Members of the University and College Union (UCU) are seeking a 5 per cent increase or £1,500 – whichever is greater – so colleges can attract and keep their "committed and experienced staff". 
A three-day strike started on 9 April.  UCU regional official Anne O'Sullivan said: "We think it was well supported. I was at one site and we had three sites on strike." 
She added: "Our research as a union shows that, on average, SE [secondary education] teachers and lecturers are approximately £7,000 down behind their equivalent in schools. They've seen their pay depressed significantly over the last decade. 
"It's absolutely crucial that we build some momentum behind a campaign to improve teachers' pay because they are the people who teach the next generation. If the teaching staff are not there because the wages have fallen so far behind, then the country will have difficulties in skilling the next generation of workers."
The college's discussions with the UCU continue.