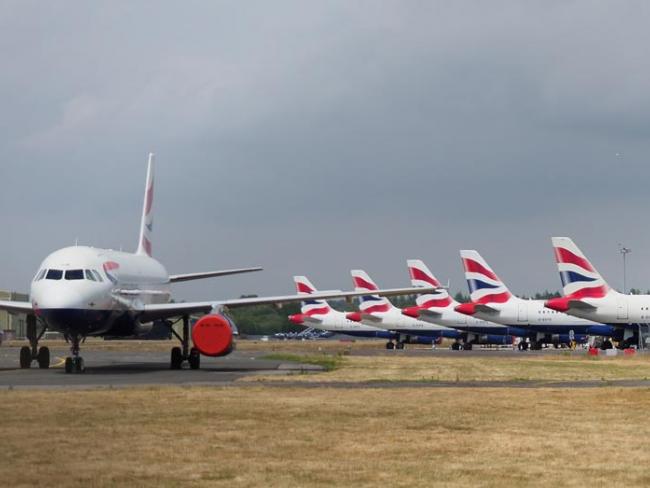 With the COP26 climate conference coming to a close Rolls-Royce, Airbus and Shell called for further ambition and collaboration across the aviation sector to enable the transition of long-haul aviation towards net zero ahead of the aviation goals set by the UN Race to Zero.
The global aviation industry produces around 2.5 per cent of the world's human-induced CO2 emissions, with flights creating 915 million tonnes of CO2 in 2019. Making aviation less carbon-intensive is one of the greatest challenges confronting the world.
Milestone
Leading a collaboration between Shell and sustainable aviation fuel producers World Energy, Rolls-Royce achieved another milestone in this technology when it confirmed that by 2023 all of the company's Trent engines will have been proven compatible with 100 per cent sustainable aviation fuel (SAF).
This follows a successful test in October by Rolls-Royce in collaboration with Boeing and World Energy. They flew a Trent engine using 100 per cent SAF, and found no issues. At present aircraft are only certified to fly with a maximum of 50 per cent SAF. Rolls and its partners aim for SAF to completely replace conventional fuel in the long term.
"The reality is that by 2050 we have to be net-zero across the planet and aviation needs to play its part," said chief executive Warren East.
'Technology developed in Britain helps to prove net zero carbon operation is possible.'
This is a significant announcement. It confirms that in two years, technology developed in Britain will have helped to prove that net zero carbon operation is possible with about 40 per cent of the world's long-haul aircraft engines.
Sustainable aviation fuel is produced from feed stocks such as cooking oil, non-palm waste oils from animals or plants and solid waste from homes and businesses. It is said to produce net CO2 lifecycle emissions at least 75 per cent lower than conventional jet fuel.
Today less than 1 per cent of the world's aviation fuel is sustainable. By 2030, the industry is committed to 10 per cent. A 40 per cent target means a 400-fold increase in the volume of SAF compared to current levels – and that sort of scale-up will undoubtedly have positive economic effects.
Other technology
Workers at Rolls-Royce are investigating other low-carbon technologies, including small modular reactors, microgrids and all-electric and hybrid-electric power and propulsion solutions, all of which are set to play a fundamental role in enabling and accelerating transition to net-zero.
The Rolls-Royce Bristol site is set to be one of the company's facilities to achieve this status in 2022 and be one of the world's first net zero industrial sites.
The main production line for Trent engines is in Derby. The Barnoldswick factory making blades for the engines (and for other engines). But Rolls-Royce workers in Britain know that the company's drive to increase profits threatens production here, and they will have to fight to keep the jobs they will have helped to create. The successful struggle to keep the Barnoldswick site open has shown the way.
• Related article: Future of Rolls-Royce plant at Barnoldswick finally secured