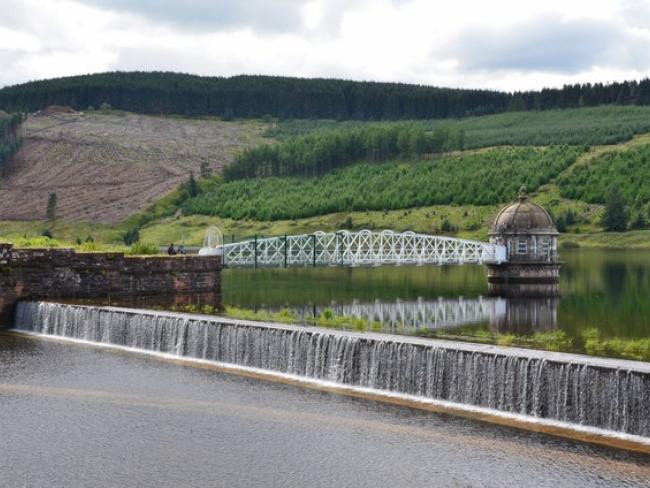 The length and breadth of the country, the water companies pollute freely while profiting mightily. They don't serve their customers well and treat their workers badly. Publicly-owned Scottish Water is one of them.
Workers at Scottish Water have begun a four-day strike against regrading and conditions that mean lower pay for many. They plan more action if their demands are not met.
Cutting pay
The company is cutting the wages of its lowest-paid staff by imposing a regrading exercise. It is also enforcing a new "rewards" scheme for its workers. The unions involved claim that the proposal would cut the earnings of the lowest-paid workers by up to £5,000.
In contrast three Scottish Water executives have paid themselves £2.9 million in the last two years. The SNP/Green administration defended the pay package. First Minister Humza Yousaf said the pay of Scottish Water executives was "in line with public sector pay rules".
On 10 November, about 500 members of Unison, Unite and GMB started a four day strike against the company's schemes. This is the beginning of a planned 48 days of strike action over three months. Union members have a given strong mandate for strike action – Unite 89 per cent in favour, 86 per cent for GMB. and 78 per cent for Unison.
Wrong decisions
GMB Scotland organiser Claire Greer said that the company "has managed to infuriate a committed workforce and drive them to strike action, when the dispute could have easily been resolved months ago. Scottish Water has repeatedly been given a clear choice between doing the right thing and making the situation worse, and has taken the wrong decision every single time."
"Scottish Water behaviour will no longer be tolerated."
Unite general secretary Sharon Graham said, "Unite's 500-strong membership at Scottish Water has sent a crystal clear message to management that their behaviour will no longer be tolerated. Scottish Water has created this mess through their own arrogance and insatiable greed in the boardroom despite it being a public body."
Stephen Deans, Unite regional coordinating officer, added, "Scottish Water has paid lip service to our major concerns over pay which is being tied to a proposed new grading structure. The talks which have taken place with Scottish Water management following our membership emphatically backing strike action have been in effect useless. Unite has therefore been left with no option but to serve notice of 48 days strike action over three months."
Consequences
Unison has pointed out that this action will have consequences for dealing with emergencies and ongoing monitoring. Regional organiser Emma Phillips said, "Industrial relations in Scottish Water are at rock bottom. Scottish Water staff know sewage when they see it and have strongly rejected their employer's slap dash proposals."
Infamously in 2021 the company blamed climate change and the UK government for the increases in sewage discharges. And now facing industrial action by its workers, no doubt it will blame them.