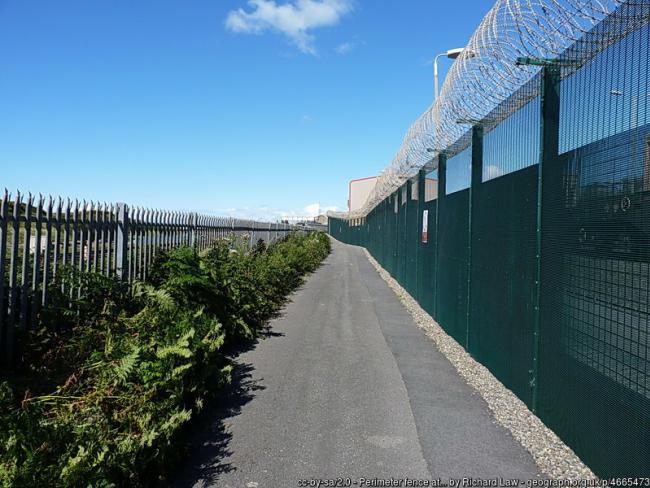 The Unite union has repeated its pledge that its members employed by troubled outsourcing giant Mitie on the Sellafield contract will receive 100 per cent support, after being harassed and spied upon while taking part in lawful industrial action.
The 180 workers, who began strike action last week in a dispute over pay, report that the strike is totally solid. But they also say that Mitie's local management has been trying to intimidate them. 
The harassment includes management being posted on all gates across the Sellafield site to spy on pickets and demonstrators. On one gate Mitie's management attempted to interfere with the pickets, and is said to have been taking photographs and videos of the pickets.
Before the strikes started, the union wrote to the company threatening legal action after Mitie told workers that they had to reveal whether they were members of Unite and whether they would take strike action. 
Legal warning
Unite's legal team warned the company that their "bullying" tactics are in contravention of the Employment Relations Act 1999 (Blacklisting) Regulations 2010, in addition to breaching the secrecy of industrial action ballots laid out in the Trade Union and Labour Relations Consolidation Act 1992.
The dispute arose after Mitie staff on the Sellafield contract, including security guards, cleaners, catering, vending, laundry and environmental operatives, rejected the company's pay offer – which would see workers being paid just £8.21 per hour.
Following the first six days of strike action, which ended on Monday 29 April, a further 10 days of strikes will begin on Saturday 4 May, ending on Monday 13 May.
Marches
As part of the forthcoming industrial action, strikers will stage marches on the 7, 8, 9 and 10 May at 04:45 from the Yottenfews car park to the north and main gates. Mitie has reneged on an agreement to allow the strikers to park on the site during the dispute to ensure the safety of those involved, a move branded as 'petty' by Unite.
Despite Unite scaling back the original strikes to allow for peace talks, Mitie declined the offer and no negotiations to end the dispute are scheduled.
Unite regional officer Ryan Armstrong said: "The strike has been totally solid and apart from the sinister harassment and spying on the strikers, there has been a good atmosphere on the picket lines."