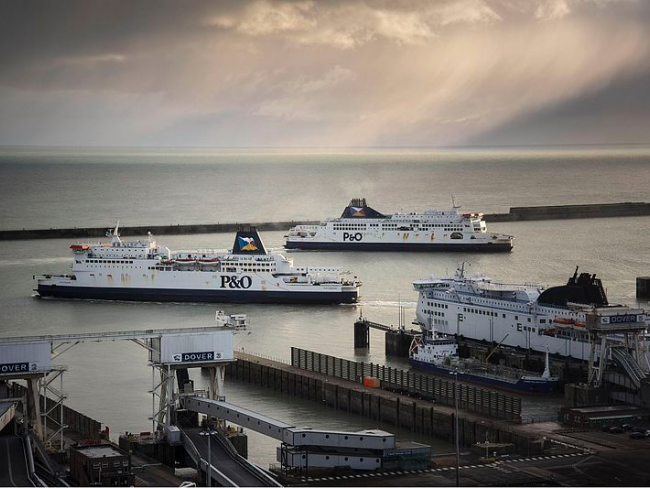 P&O Ferries has announced job cuts on key Channel and North Sea routes. The company has taken taxpayer coronavirus support at the same time as paying large dividends to its foreign owners.
Unions have described this move "a betrayal" and "reckless". One of them, RMT, is calling for the government to take control of the company.
Seafarers' union RMT condemned as "an appalling betrayal" the announcement of over 1,000 job losses on routes from Dover and Hull. It has accused the company of planning to dump British seafarers and replace them with cheaper staff from overseas.
"This is a kick in the teeth for P&O seafarers who have maintained key supply lines to the UK during the Covid-19 pandemic," said the union, which is calling for nationalisation to keep jobs and take control of the maritime supply chain.
Shameful
"What is utterly shameful is P&O have been kept afloat by our members and the taxpayer whilst their owners have been paying out hundreds of millions in dividends in Dubai and cooking up plans to permanently replace UK seafarers with low cost seafarers from thousands of miles away," said RMT general secretary Mick Cash.
The British taxpayer is already paying out millions through the Coronavirus Job Retention Scheme to meet 80 per cent of the wages of 1,400 key workers – seafarers, dockers and other staff – at P&O Ferries. More public funds are to be released shortly to support operators of major ferry routes from Britain to the Continent during the pandemic. P&O Ferries is expected to bid for these too.
"we cannot afford to have the UK's…key shipping services being held to ransom"
Since 2006 P&O has been owned by Dubai-based DP World, which in turn is mainly owned by the government of Dubai. Two weeks ago DP world paid a £270 million dividend to its shareholders – at the same time, the RMT points out, as it was demanding another £150 million from the British taxpayer to keep its operation going.
The union says it's important for Britain that P&O Ferries be nationalised. "During the Covid crisis we simply cannot afford to have the UK's ability to be supported by key shipping services being held to ransom by a corporate foreign owner," said Cash.
National interest
"The UK government needs to act in the national interest and take public control of this vital service or at the very least take a significant public stake.
"Furlough and other public support to the ferries sector is welcome in the short term but the UK Government must take steps now to secure employment of UK seafarers and strategic control in the maritime supply chain."
Officers' union Nautilus International branded P&O's proposals as "reckless", saying they could lead to the loss of skilled officers across the company and the wider maritime sector.