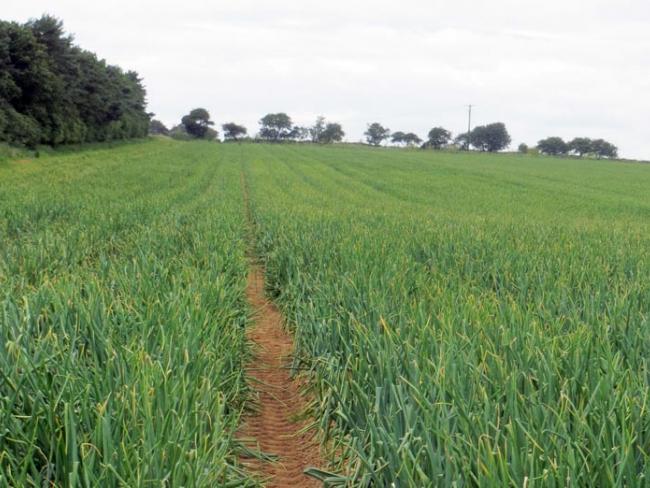 A parliamentary committee has produced a blistering report indicting the government for an agriculture policy that – in the name of the environment – will see food imports rise and farmers' incomes fall, while exporting the environmental impacts of food production to countries with lower environmental standards.
In a report published on 10 January, the Public Accounts Committee says that while government plans to spend £2.4 billion on agricultural schemes during each year of this parliament, it is failing to do this in any coherent way.
The government is also endangering Britain's food security, the committee said, noting evidence that the country imports food worth £18 billion a year while exporting food worth just £5 billion. 
Reliance
"The recent energy price crisis should be a salutary warning of the potential risks to the availability of food if the UK becomes even more reliant on food imports, said Geoffrey Clifton-Brown, deputy chair of the Public Accounts Committee.
One of the biggest opportunities presented by leaving the EU was for Britain to ditch the Common Agricultural Policy and take charge of how it manages agriculture. Yet current government policy strives at all times to avoid using the words "agriculture" or "food production". Worse, agriculture is a devolved matter, so there is the added difficulty of not having a joined-up policy for Britain as a whole.
In England, the replacement for the Common Agricultural Policy is called the Environmental Land Management Scheme. It focuses on improving the environment by paying farmers for environmental benefits rather than subsidies based mainly on the amount of land farmed.
The result is a scheme that fits with the government's wider environmental and climate change objectives – but lacks any targets for the production of food.
Absence of detail
The Department of Environment and Rural Affairs (Defra) has given no detail about how either the necessary productivity increases or environmental benefits will be brought about, nor how these will offset the new scheme's dramatic effect on English farmers, who will see their income from direct payments reduce by more than half by 2024–25.
Clifton-Brown noted: "We have known we were replacing the CAP since 2016 and still we see no clear plans, objectives or communications with those at the sharp end – farmers – in this multi-billion pound, radical overhaul of the way land is used and, more crucially, food is produced in this country.
"Farmers, especially the next generation of farmers who we will depend on to achieve our combined food production and environmental goals, have been left in the dark and it is simply wrong that Defra's own failures of business planning should knock on to undermine the certainty crucial to a critical national sector."
Farms threatened
Defra's own analysis, noted by the committee, suggests that without subsidies the average farm in England would have made a net profit after overheads (including labour and investment) of just £22,800 a year over the past three years. According to the National Audit Office, that would be a reduction in average income of 53 per cent. 
Under the new scheme small and tenant farms on wafer-thin margins could go out of business, said Clifton, increasing the average size of farms and thereby losing some of the environmental benefits of the new approach to land management.
Measures which improve land management and especially those which restore degraded agricultural soil damaged by years of the EU's Common Agriculture Policy have the potential to go hand in hand with increases in food production. But this new scheme, which only seems to please nature conservation groups, is not agricultural policy and has no connection with food security. 
Farmers and consumers of food – that is, everyone in Britain – need to demand a policy which is fit for purpose.