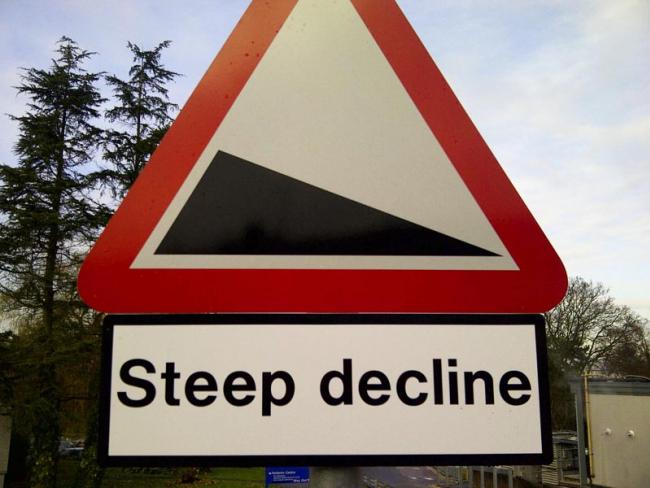 "The end of austerity is in sight," Theresa May told the Conservative party conference on 3 October 2018 in an announcement that raised hopes in local authorities around the country. 
It was still "in sight" when Chancellor Philip Hammond delivered his budget at the end of October. Except, according to a report published today by the Institute of Fiscal Studies, it's a good £7.2 billion short of being in sight.
The report shows that £2.2 billion would be needed to avoid cuts in real terms to "unprotected areas" of spending (for a breakdown of protected and unprotected spending, see here). Plus a further £5 billion to allow for the increase in population, which is largely driven by migration.
Giving away control
Even the Public Accounts Committee has accused the Government of being "in denial" over local authority fundin. But millions around the country don't need reports from economists to tell them what's happening. They are experiencing every day the consequences of a political system that has washed its hands of the people and handed control over to the European Union, the market, or both.
The government's English Housing Survey, for example, revealed in January 2019 that more than 300,000 families in social housing are squeezed into too few rooms – the highest rate of overcrowding since records started 24 years ago. Overcrowding rates are eight times higher in social housing than in owner-occupied housing, while 10 per cent of social rented homes are under-occupied, compared with 54 per cent of owner-occupied homes. 
Chief executive of housing charity Shelter, Polly Neate, commented that it was "no coincidence that the number of people trapped in expensive and unstable private renting is still high, while the supply of new social homes has become almost frozen."
Uncertainty
Lord Porter, the chairman of the Local Government Association, wrote in the Express to warn that "huge uncertainty" remains about funding for vital council services, with around 60p out of every £1 in central Government funding lost between 2010 and 2020. 
"Securing the financial sustainability of local government," he wrote, must be the "top priority" of the upcoming Spending Review. "If we truly value our local services then we have to be prepared to pay for them," he added, while "fully funding councils is the only way they will be able to keep providing the services which matter." 
Jack Hopkins, leader-elect of Lambeth Council, wrote to the Guardian to warn that the borough is being forced to find a further £38 million in savings, having already lost over £230 million of government funding since 2010. 
Call for strategy
The Campaign for Better Transport has warned that children, the disabled and the elderly will be hardest hit by feared cuts to subsidised buses. The services are expected to be threatened as local authorities across the country struggle with funding cuts. It is calling for a national bus investment strategy to urgently tackle the decline in lifeline bus services.
And the Local Government Association warned last week that almost "half of all bus routes in London currently receive partial or complete subsidies from councils." Darren Shirley from the CBT said the group was "calling for a national bus investment strategy to urgently tackle the decline in lifeline bus services."
The cuts are also scything into "protected" areas such as health. A letter to the Times from 55 health leaders, including Professor Carrie MacEwen, chairman of the Academy of Medical Royal Colleges, has warned that the Government's 10-year NHS plan risks failing as a direct result of cuts to local authority public health budgets.
Care crisis
Charity Age UK said last week that over 54,000 elderly Britons have died while waiting for social care since the government promised to deliver a green paper on reform. The green paper was originally promised for March 2017, but has been repeatedly postponed. 
Since the green paper was announced, 626,701 people have been refused care by their local authority, with 7,240 using their savings to pay for care. Age UK director Caroline Abrahams said the figures showed "how many older people are suffering from the Government's failure to act decisively on social care." 
All of this amounts to an indictment: of the government for deliberately starving councils of necessary funds, of most of the rest of us for putting up with it, and of the policy of uncontrolled migration which is driving the huge rise in population – and with it demands on services across the board.