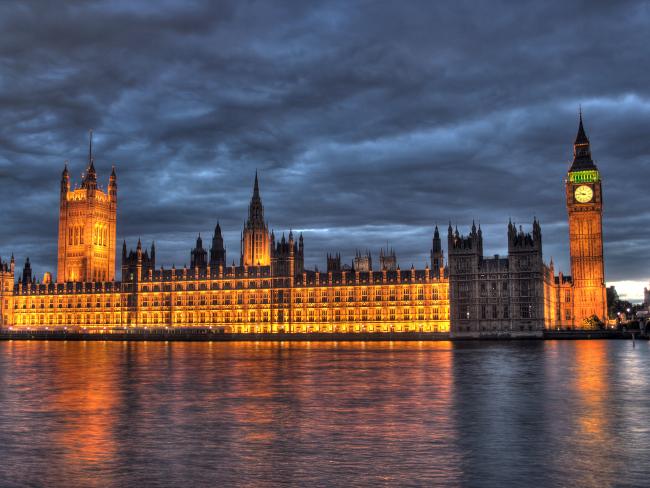 The latest Chancellor, Jeremy Hunt, delivered the Autumn Statement on 17 November. Nothing changes for workers, who must take matters into their own hands to survive. Fighting for increased pay in the face of inflation is essential, but on its own not enough.
The markets decided Truss and Kwarteng had to go, and did not believe their financial plans "for growth" announced on 23 September. No such extreme market reaction happened in response to the Autumn Statement, but the different decisions Hunt and prime minister Rishi Sunak have now taken are no more palatable or any more likely to succeed.
'Capitalism has no way to turn…'
This shows the difficulty for capitalism: it has no way to turn. Hunt seems to think that importing workers from abroad will save the economy. He claims he wants to bring migration numbers down, but the Office for Budgetary Responsibility economic and fiscal outlook, released to accompany the statement, assumes net migration in excess of 200,000 a year – "stabilising" at that figure after 2026.
And what of Labour? It accepts without question there is a "hole" in the government's finances, and says that the country is being held back by the Conservatives. We need a plan, it says, but its cupboard of ideas is as bare at that of the government. And not a murmur from Labour about the migration plans.
Too difficult
Parliamentary politics are littered with plans and strategies, mostly not implemented and gathering dust. Some with a hint of purpose, such as the dedicated funding for social care, are ditched – in that case ignoring a decades-long issue that is considered "too difficult".
The TUC – whose response to the statement had nothing to say about importing workers – says that the solution is to tax "super rich" even more, and wishes for a government that is on the side of workers. Well, that won't be the Labour Party. Its history is littered with false claims of being responsible for securing better wages and conditions, followed in government by the same hand-wringing approach to austerity.
We will protect the weakest, says Labour – hoping that all workers remain weak and rely on their munificence. It's always the fault of something else, external and uncontrollable. Its ambition is at best to ameliorate the "worst excesses" of capitalism, with workers' money of course, while urging restraint.
Denigrating
That's no way to run a country, but inevitable if you've spent six years since the referendum vote to leave the EU trying to reverse the result and denigrating the aims and ambitions of the British working class.
Government spending was necessary in response to the coronavirus pandemic, but the government has not been called to account for its errors and wasted opportunities. Labour preferred to bang on about social events in Westminster, an easier target which did not require it to make any analysis.
Then there is the government debt, the interest on which is rising faster than household energy bills. That's the result of financial policy decisions going back as far as Gordon Brown's time as Chancellor, if not further.
To stabilise the economy in the wake of the 2008 financial crisis, as ever not of workers' making, the Bank of England adopted "quantitative easing" – a trick to shift the burden of the financial crash from the banks and financial institutions to the state (and therefore to workers). All the other central banks did the same, though at least Britain was not tied to the euro.
Trick
That trick could not last forever. Even before the war in Ukraine, the signs were that "cheap money" in world markets was unsustainable and that the central banks would adopt "quantitative tightening" – reversing the policy of the last 15 years. But it's not like turning a tap on and off. In that time vast liabilities had built up – to a large part that's what tripped up Truss and Kwarteng.
Hunt was clear: taxes will rise, public services and investment will be cut and public sector employees will not get decent pay rises. Energy bills will rise dramatically and inflation will continue, though he promises that these measures will help to moderate price rises – eventually.
'Hunt hopes to set parents against teachers, and patients against nurses…'
The cost of improving social care will shift to councils, allowing them to increase council tax more easily (echoing a similar move by the SNP in Scotland). Capping central government budgets means services will reduce as costs rise. No doubt Hunt hopes to set parents against teachers, and patients against nurses, as workers try to keep their heads above water by seeking higher wages.
In truth, wage demands and action to enforce them have followed the rise in the cost of living. Public sector workers have fallen further behind than others, despite a greater proportion being union members. They suffer from centrally set budgets, but have to deal with a myriad of bargaining units – a legacy of the Thatcher years, reinforced and not reversed by Labour.
Answers
The only answer for workers is to say to employers, "Our costs are rising, so must our wages." And to government, "The markets and financial rules you say require our sacrifice are not of our making, things must change." And to both government and employers, "If you think that the answer is to export our work or use migration to put off essential investment in skills and labour – think again."
It's no good the government and employers complaining about too many workers being on long-term sick leave or retiring early. And it won't do to close companies rather than recruit, train and pay the workers we need.
Workers are going to have to be clever in pushing through wage claims. It's a long road, without short cuts – as rail workers are showing. Their solidarity, smart tactics and clarity of purpose are a lesson for all. Their fight for wages has become a fight for the industry.