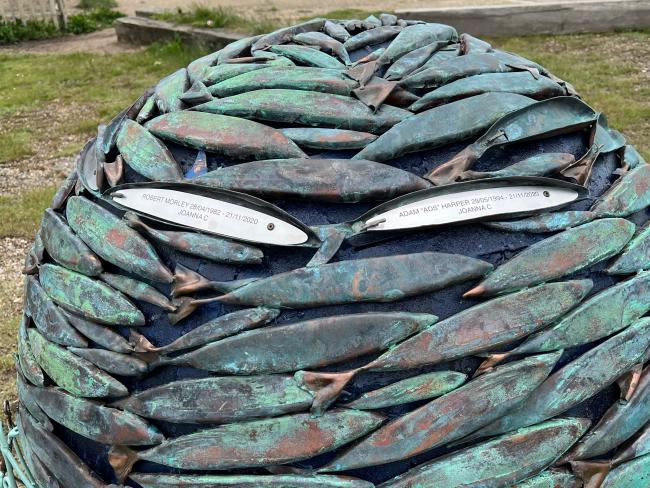 In April a memorial was unveiled in the Sussex port of Newhaven to fishermen who lost their lives off the Sussex coast.
The memorial stands near the harbour mouth. Designed and made by local sculptor Christian Funnell, it depicts a copper-coated shoal of fish.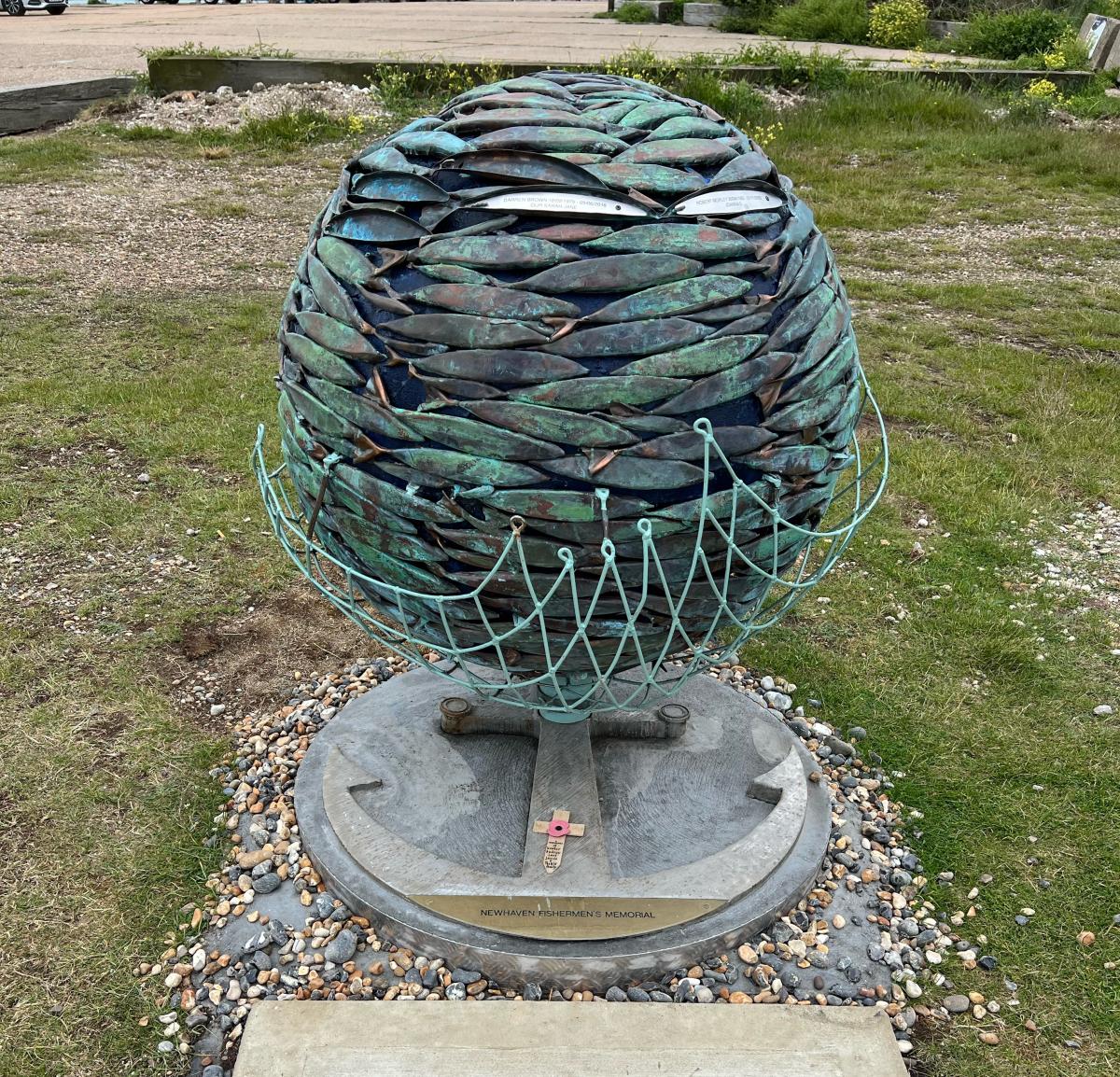 This commemorates the lives lost from three fishing boats. Robert Morley and Adam Harper lost their lives when the Joanna C, a scallop dredger, sank in November 2020. Darren Brown was lost overboard from the Our Sarah Jane in 2016. Joe Bowen, Andrew Penfold and John Ship lost their lives with the sinking of the Sylvia Marita in 1979.
The families of the crew of the Joanna C campaigned hard for the memorial. They want all fishermen who have died bringing food to our tables to be remembered.