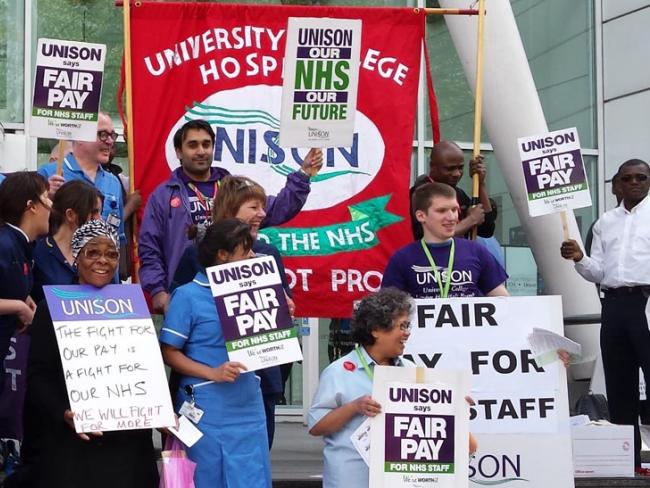 Wage growth in the UK rose to 3.6 per cent in the year to May 2019, the highest growth rate since 2008, according to Office for National Statistics figures. Wages have been outpacing inflation since March 2018, though not by much.
A record high of 32.75 million people were in employment up to the end of May, while 1.29 million were out of work – a huge number, but the lowest since at least 1992.
"The labour market continues to be strong," said ONS deputy head of labour market statistics Matt Hughes. "Regular pay is growing at its fastest for nearly 11 years in cash terms, and its quickest for over three years after taking account of inflation."
In other words, in the three years since we voted for Brexit the predicted economic disaster has completely failed to materialise. But wages have been suppressed for so long that a serious, organised fight for pay is essential.
And things are so bad for staff in the public services, where the government keeps pay low, that key workers are voting with their feet. Teachers, nurses and police officers are having to move out of London and southern regions of the UK, as rising rents make many areas unaffordable for key public sector workers, according to accountancy firm PwC. 
Its report, published on 16 July, said there was an urgent need to increase the supply of homes after it found that the failure of public sector pay to keep pace with soaring housing costs had made it increasingly hard for workers on modest incomes to make ends meet.
• A shorter version of this article was published in Workers September/October 2019 edition