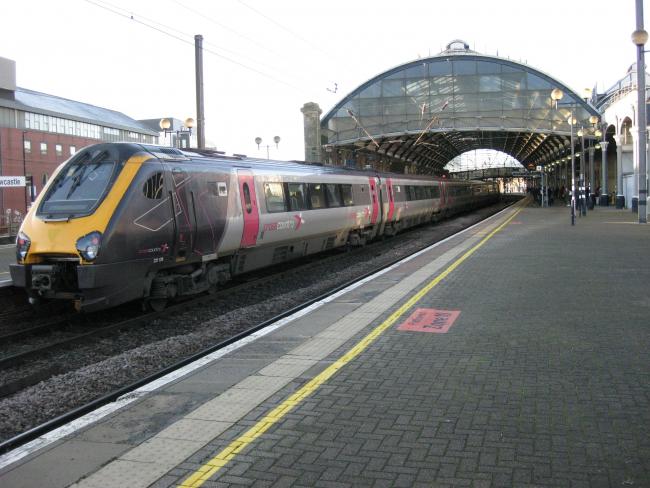 Many British rail and bus companies have ended up being owned by overseas state transport enterprises. Now one of the largest has been sold to a private equity company. That's not good news according to one of the rail unions.
US private equity firm, I Squared Capital, has bought bus and rail operator Arriva in a deal worth about $1.69 billion, including debts. 
I Squared, whose headquarters are in Miami, already owns the UK power generating company Conrad Energy, trailer leasing company TIP, and energy solutions group Aggreko. Worldwide, it has over £37 billion assets under its management.
Arriva currently employs over 34,000 people, including over 18,800 workers in Britain. It operates bus and rail services across ten European countries, including Britain. It transports 1.5 billion bus and rail passengers a year.
Largest train operator
Arriva is one of the largest train operators, running the London Overground rail network, and the Chiltern, Grand Central and CrossCountry franchises. It also runs 4,700 buses, including the largest fleet of London's double-decker red buses.
"It is vital to end the racket of privatisation and put the railways into public ownership as a matter of urgency."
It is a profitable operation. Since 2010 Arriva has paid out a total of £340 million in dividends from its British rail operations: £103 million from CrossCountry, £32 million at London Overground, £26 million at Grand Central and £179 million from its former franchise Arriva Trains Wales. Last year alone, Arriva received dividends of £9.5 million from London Overground, and its top director got over £1 million.
Tax haven
The Rail, Maritime and Transport union reacted angrily, pointing out that I Squared is registered in the Cayman Islands tax haven. General secretary Mick Lynch said, "This sale of Arriva by German state railway to a tax haven-registered company underscores what a perverse and corrupt system rail privatisation is in this country.
"Our members have not had a pay rise in over three years despite huge profits and dividends generated for shareholders.
"And now we have the prospect of these ill-gotten gains ending up in a tax haven where there is even less scrutiny and even more wealth to be extracted from our railways.
Racket
"The public through subsidies is helping to fund privatisation and potentially the closure of 1,000 ticket offices across the network, going against the best interests of the travelling public and railway workers.
"It is vital to end the racket of privatisation and put the railways into public ownership as a matter of urgency."