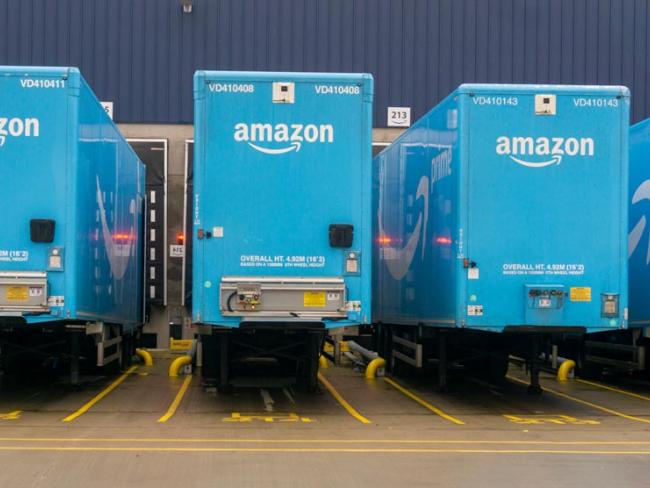 Amazon workers in Britian face an uphill task to fight for their rights and to gain union recognition. They are gaining a toehold in the face of hostility from the world's largest retail company.
The GMB union has campaigned to organise Amazon workers for 10 years, but has made recent progress. The latest is a strike ballot at Amazon's new flagship Birmingham fulfilment centre, announced on 14 November.
Black Friday action
The vote began as over 1,000 Amazon workers at its BHX4 fulfilment centre in Coventry downed tools as part of GMB's Black Friday industrial action. Strike action took place at Amazon Coventry on 8 and 9 November, and will take place again on 24 November, Black Friday itself.
This action will bring the total days lost at Amazon to strike action to nearly thirty. The campaign for £15 an hour and union recognition began earlier this year with the first vote to back strike action at Amazon in Britain.
Reality
The workers will doubtless get a lot of public support. And many will have seen the Channel 4's documentary The Great Amazon Heist last month (and still available to stream). GMB organiser Rachel Fagan said that it shows the reality of working conditions at Amazon.
The film exposed serious breaches of workers' rights at the fulfilment centre; brutal working conditions including being forced to stand for ten-hour shifts; and round the clock surveillance of workers. The film also exposed Amazon's US-style union busting tactics against GMB.
'Amazon used dirty tricks to stop workers from gaining union recognition.'
Fagan claimed that Amazon has used dirty tricks to stop their workers from gaining union recognition, hiring many new staff to dilute union membership. She said, "The Coventry fulfilment centre is dangerously over capacity with thousands of new staff employed just to side-step recognising GMB."
Not stopping
In response GMB has for now stepped back from a formal bid for recognition. But it has not stopped campaigning, for example holding a demonstration outside the Amazon depot in Swindon on 8 November to coincide with one of the Coventry strike days.
Amazon's workforce in Britain is growing very rapidly. It has increased tenfold in a decade and has more than doubled since 2019 – from 25,000 to nearly 62,000. That's a small proportion of the 1.6 million people it employs worldwide, over a million of them in the US.
USA the same
Everywhere Amazon is set against workers organising and gaining representation. In the US there's a bitter ongoing fight in many places, similar to the experience in Britain.
The newly formed Amazon Labor Union successfully organised at Amazon's Staten Island, New York facility last year. But progress has stalled as the company seeks to regain lost ground through the courts and by other tactics.