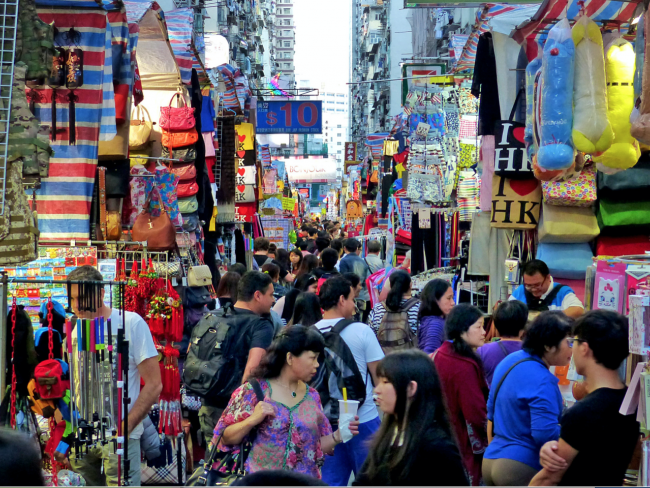 The British government is acting like the EU in its attempt to exert control over Hong Kong – an irony that seems to escape it. 
The EU keeps insisting that any of its "citizens" living in Britain should be subject to its oversight and the rulings of its European Court of Justice. Boris Johnson's government rightly rejects this, upholding the view that an independent country cannot be subject to the rulings of a foreign court.
But when it comes to Hong Kong, it's as though Johnson has morphed into EU negotiator Michel Barnier. Despite the fact that Britain's lease on its colony expired in 1997, when Hong Kong was returned to China, Johnson is saying that Britain should be responsible for what happens there.
Worse, Johnson has echoed EU demands for continuing free movement of people by offering UK citizenship to more than 3 million Hong Kong residents – and this despite repeated pledges to reduce immigration.
The fact remains that we have no duty to offer citizenship to Hong Kong residents, nor the right to induce millions of Chinese citizens to leave their country.
Non-interference
Britain would do well to take a leaf out of Cuba's book. Its representative on the UN Human Rights Council, speaking on 30 June on behalf of more than 50 countries, welcomed the new Hong Kong security regulation, stressing that non-interference in internal affairs of sovereign states "is an essential principle enshrined in the Charter of the United Nations".
"In any country, the legislative power on national security issues rests with the State, which in essence is not a human rights issue and therefore not subject to discussion at the Human Rights Council. We believe that every country has the right to safeguard its national security through legislation, and commend relevant steps taken for this purpose."
The statement also expressed the 52 countries' support for "China's reaffirmation of adherence to the 'One Country, Two Systems' guideline". The legally binding Sino-British Joint Declaration of 1997 committed both countries to this arrangement. 
The so-called pro-democracy protestors – with funding from US organisations like the National Endowment for Democracy, funded through the US Department of State – have for a whole year been disrupting and vandalising Hong Kong's transport system. Their demand for "Hong Kong independence" is a clear attack on the agreement.
The Cuban representative was opposed by a motley crew of just 27 countries – 19 of them in the EU – represented by…Britain!