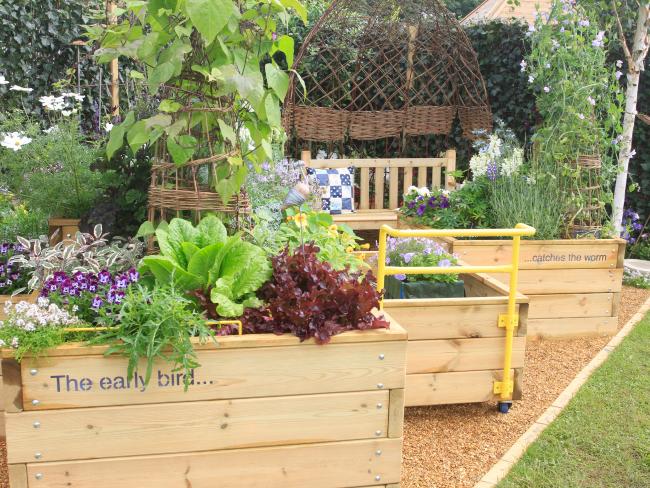 The horticultural industry is becoming clear about what is needed to secure the sector's future post-Brexit. A parliamentary group sponsored by the trade association published a report in October dealing with both biosecurity and training.
Brexit is welcomed as a unique opportunity to increase British plant production. Growing more plants in Britain rather than importing them would offer economic gains. And it would help to mitigate serious biosecurity risks associated with importing plants and trees.
According to a recent report from Oxford Economics, ornamental horticulture and related industries directly and indirectly support over 550,000 jobs. They contribute around £24 billion to the UK's gross domestic product and are linked to £5.4 billion in tax revenue. There are also significant cutural and other indrect benefits for Britain.
The All-Party Parliamentary Gardening and Horticulture Group is sponsored by the Horticultural Trades Association, the Royal Horticultural Society and others. It published a report on 29 October 2018, titled Securing the Future of the Garden and Horticulture Sector. This provides an excellent overview of the industry and sets out plans for future.
Disease
The industry is particularly concerned at the moment to prevent the bacterial disease Xylella fastidiosa from reaching Britain. It affects a wide range of woody commercial plants, several species of broadleaf trees widely grown in the UK and many herbaceous plants.
In October 2013 this disease was discovered infecting olive trees in southern Italy and it has now become established in mainland Europe and number of islands, infecting a range of commercial plants and trees.
Imports of plants have been falling steadily as members of the industry voluntarily sign up to a "plant healthy" scheme where they guarantee not to source susceptible plants from areas affected by the disease. Also, a number of nurseries have begun moving to closed-loop systems where they source and grow all stock in-house.
"There is an opportunity to replace a large proportion of the plants we import."
There is an opportunity to replace a large proportion the £300 million worth of plant material we import every year. The report calls on the government to provide incentives and investment to increase this expansion of the sector.
Such expansion would mean increased demand and opportunities for workers. Horticulture already offers a wide range of opportunities for young people to gain qualifications and embark on successful careers.
Shortage
Yet a lack of adequate further education training is already contributing to a shortage in the skills needs of the sector. There is scope too for better promotion of potential roles in the sector and improved horticultural education in schools.
Two of the reports nine recommendations are about increasing the skills and number of British horticultural workers. It calls on the government to work with the sector to promote horticulture as a highly skilled and desirable industry to enter. That means the inclusion of horticulture within the national curriculum in areas such as science and technology.
The report also calls on the Government to adequately fund FE training in horticulture and to make more flexible use of apprenticeship levy funds to support other types of training.
Control
On the other hand the parliamentary group is still looking outside Britain for workers. The report's final recommendation is for an expansion in the scope for seasonal migrant workers to offset a fall in the number of EU workers in the sector.
The group has also called on the sector to add horticultural jobs to the government's shortage occupation list of skilled jobs that can't be filled domestically. Surprisingly there are no horticulture, landscape, or plant science roles presently included in that list, which is currently under review.
These two calls are made without qualification or linkage to the many positive aspects of the report. There is no recognition that in the long term increased skills and capability in Britain require control over migration as much as biosecurity requires control over plant imports.