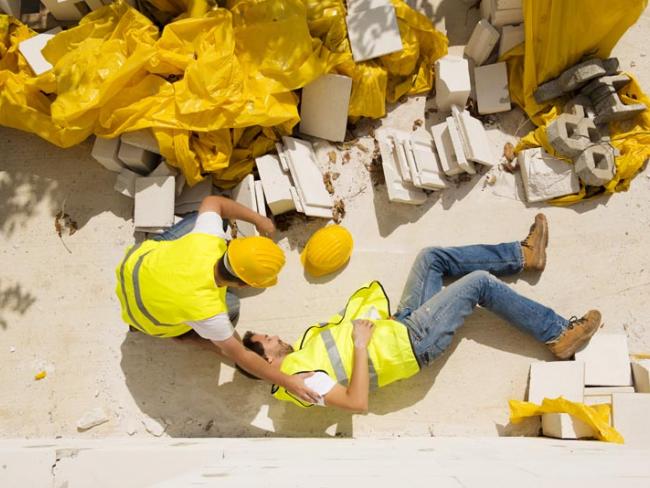 The long-established legal right of workers injured at work has been that any legal fees over £1,000 won in the fight for loss of earnings, compensation etc were paid by the person (employer) responsible for your injuries.
The government is now changing the rules by the sleight of hand of increasing the small claims court limits for injury at work from £1,000 to £2,000. Given that the vast majority of claims for damages for injury at work are less than £2,000, this will force injured workers to go to the small claims court.
The catch is that legal fees incurred at small claims courts cannot be recovered. Either the injured party or, if they have one, their union will have to pay their own legal fees.
This is likely to deter hundreds of thousands of people from taking their claims to court. The union lawyers Thomsons Solicitors, which has set up an #FeedingFatCats blog to publicise the change, estimates that 95 per cent of personal injury claims will be affected.
Undermining
Compensation for workplace injuries has always been a strength of trade unionism, so anything that undermine the ability to fight for compensation will also have the effect of undermining the trade unions.
There's only one winner in this: the insurance companies, which will avoid a large number of payouts for costs. And the change was smuggled in after minimal consultation under the guise of action to stop fraudulent road traffic accident claims – the so-called "whiplash" claims.
The small claims limit for road traffic accident claims has been raised to £5,000, which has the insurance companies rubbing their hands. But there's no justification for lumping workplace injuries in with road traffic accidents. Around 99 per cent of road traffic accidents were paid out in 2016 with only 1 per cent identified as fraudulent.
Insurers have paid out 30 per cent less in motor accident costs since 2010, a saving of £8 billion despite more vehicles on the roads than ever. Meanwhile, workplace accident claims have fallen 12 per cent since 2007 without allegations of claims being fraudulent.