Without a credible energy policy Britain's entire industrial future is at risk. Events in steel and power generation hammer home that appalling truth…
Talk of the growth of sustainable energy sources hides the truth that the British government has no coherent energy policy. Its decisions consistently undermine the independence of our energy sources. Recent events – steel plant closures, overseas states to build nuclear power stations, and withdrawal from clean coal burning – put beyond doubt that this is a national crisis.
Job losses in steel this year exceed 4,000 out of a workforce of 30,000. Others are at risk. It is a body blow to the foundations on which British manufacturing is built.
In October Tata Steel announced 1,200 redundancies; 900 in Scunthorpe and 270 at Clydebridge plate mill and Dalzell works in Motherwell. Earlier in the year Tata cut 720 jobs in its Stocksbridge specialty steel plant. 250 agency workers got the sack and a plate mill employing 150 workers at Llanwern was mothballed.
The Scunthorpe plant is one of the biggest of its kind in Europe, producing specialist steels for railways and rolling stock among other things. Tata is appealing for state aid, but the future for that town is grim.
Teesside closed
Steelmaking on Teesside is now gone as the Sahaviriya Steel Industries (SSI) Redcar works closed in September. The coke ovens and blast furnace are not mothballed but decommissioned. Almost all the 2,000 workforce have received redundancy payments. Caparo Industries entered partial administration in October, putting 1,700 steel jobs at risk across the Black Country.
Many factors have accelerated the decline of the already vulnerable steel industry. In particular China decided to dump surplus steel onto world markets at prices below the cost of production, due to its own slowdown in growth. Russia, Brazil and Japan are doing the same.
'EDF and the Chinese are being subsidised by the UK taxpayer to the tune of £80 billion.'
Commentators complain this is "not a level playing field", as if giving free rein to markets could ever be fair. China's current overcapacity is estimated at 20 times the level of Britain's annual production. Left to its own devices, a "free" market cannot resist such overwhelming forces.
High British energy prices are a factor. British steelmakers pay twice as much for electricity as their French and German counterparts. But even they cannot produce steel slabs at the world market price of $300 a ton. These nations intervene in the market to protect their national interest. Energy costs are subsidised and environmental charges waived. Imports, particularly from China, are closely regulated or effectively blocked by legislation. Unlike British steelmakers, these industries are state owned.
Self-imposed shackles
The British government barely excuses its own non-intervention, nor did previous governments. All protest helplessness in the face of the market and ignore that the shackles are self-imposed. The business secretary Sajid Javid chaired a "high powered summit" in Rotherham in mid October to discuss the future of steel in this country. In the face of the SSI Redcar closure and as news of the bombshell in Scunthorpe was breaking, all Javid could say was that he'd set up some working parties.
The collapse of the core of British steelmaking will have devastating consequences for the remaining production. Much of the specialist output sourced raw material from the plants now closed.
Javid said in the Commons on 20 October, "This Government is committed to a major programme of infrastructure spending. I am determined the UK steel industry should play a central role in its delivery". No one will yet admit it, but the only intention must be to rely on imported steel for the promised homes, industrial development and new rail links.
In the short term, British manufacturing may survive on imported steel. Some of our advanced, specialist steel makers will find it hard to source raw product. But cars can still be assembled, houses can still be built. With the abandonment of the domestic industry we become entirely dependent on foreign steel production.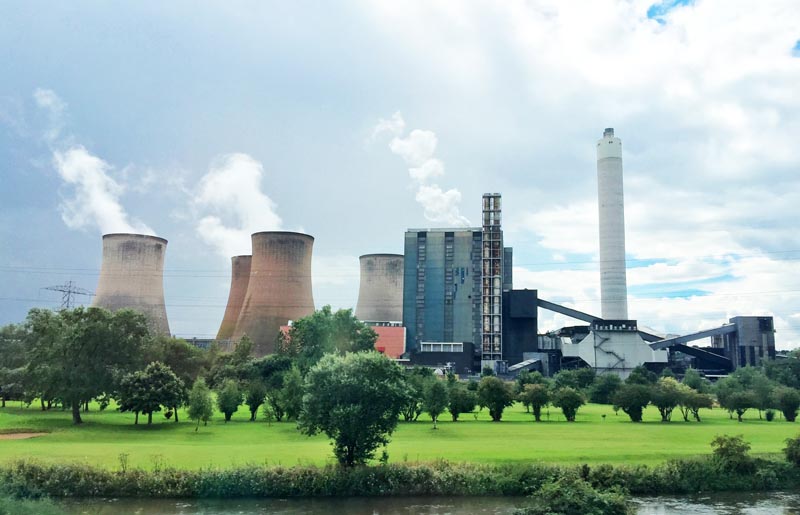 When our national interests and those of the foreign producer diverge, that dependence becomes a millstone. The fate of agriculture and fishing once we ceded independence to the EU should not be forgotten.
The story of Hinkley Point C in Somerset shows the dangers of privatising energy production and placing it in foreign hands. This is the first new nuclear reactor to be commissioned since Sizewell B came on line 20 years ago. The project has been plagued by challenges since it began in 2006.
EDF, the French state-backed nuclear provider to which we sold our entire industry, said that the reactor would be built at a cost of £10 billion. Infamously EDF boasted that it would be "cooking Christmas dinners by 2017". There are widespread doubts that the design chosen by EDF is fit for purpose, which has led to delays and spiralling costs. They are now estimated at £25 billion and will rise further with completion some time after 2023.
Energy analyst Peter Atherton has calculated that for the same price as Hinkley Point C, planned to yield 3.2GW, almost 50GW of gas-fired capacity could be built. The gas market is as volatile as any other; prices can go up as well as down. But the cost differential is impossible to ignore.
Even though the chosen design for Hinkley Point is too big, too expensive and unproven, the government has already agreed a "strike price", a guarantee that Hinkley output will be sold at £92.50 per megawatt-hour, inflation-linked for 35 years, plus decommissioning costs. That's two or three times the strike price envisaged for similar projects in Finland and France. The subsidy from the British taxpayer will be to the tune of £80 billion.
Bleak
The state-owned Chinese nuclear industry is funding a third of Hinckley, the costliest engineering project ever undertaken in Britain. Other providers are unwilling to sink funds into such a bleak prospect; Osborne has already offered £2 billion worth of loan guarantees. The recent state visit to Britain by the Chinese president Xi Jinping cemented deals already struck and gave China a toehold in Britain to develop its own model reactor.
The government's commitment to the nuclear option is pilloried by the anti-nuclear lobby on environmental grounds. But it is in fact driven by a declared adherence to a low-carbon vision of the future, regardless of cost. Nuclear is certainly part of the long-term future for energy generation, but the Hinkley saga is an economic white elephant. Even those in favour of nuclear power are scratching their heads.
As a nation, we need to get our priorities in order. Do we want a forward-looking, independent manufacturing base self-reliant in energy, or do we want a succession of governments incapable of governing in our national interest?
• Related article Big blow for carbon capture