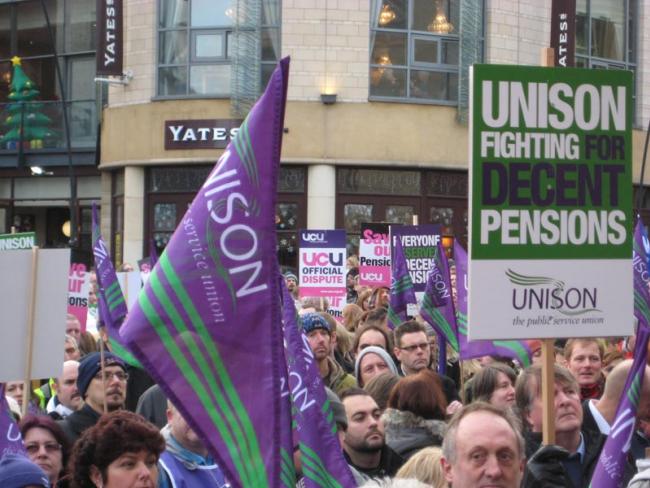 George Osborne's announcement during the Conservative Party conference of the long-mooted National Infrastructure Commission (NIC), headed by a Labour Peer, has less to do with national, infrastructure, planning or commissioning than with stealing money from workers' pension funds to do what the government should be doing anyway, and isn't.
No major construction in infrastructure terms – airport, power station, road, coastal protection, housing or railway – has been commissioned since 2010. The only major infrastructure works currently under way were commissioned under the last Labour government, such as Crossrail in London, and have all been completed or are nearing completion.
There have been calls for a National Infrastructure Bank to kickstart major projects, but persuading the private sector to help get that off the ground has proved too hard for the government. Then, in 2012, along came think tank Localis and Lloyds Bank with the cunning plan to get fund it by syphoning off public sector pensions funds.
NIC-ked
Even that has proved too hard. But the government has managed to adapt the idea. Rather than fund infrastructure itself, or get the much-vaunted private sector to invest in something real, the NIC's work will be funded by forcibly merging 89 local government pension schemes, built up from the frozen wages of public sector workers. NIC-ked indeed!
For some time there have been moves to merge the local government pension schemes. One motivation is to address those schemes that are badly invested, or have high management consultancy costs which rip off the schemes. The idea is that badly performing schemes will improve their returns if tied to high-performing schemes.
But there are other, less savoury motivations. First there are those seduced by nonsense from US unions who think pension scheme investments are the way to curb capitalism. The US unions have very few members but vast sums of living and dead workers' pension monies to invest, but even so it's a pipe dream.
'Now come the Conservatives, and their smash and grab is far cruder.'
Now come the Conservatives, and their smash and grab is far cruder. Osborne wants to merge the 89 schemes into six "British Wealth Funds", each with funds of £25 billion – so £150 billion in total. In the process, he would wipe out all the reform of pension investments introduced in recent years such as placing trade unionists on the pensions boards.
The estimated £150 billion would be used it to fund investment that the state should provide for, such as infrastructure. But pension funds have a legal duty to use their funds to increase the value of the pension pot – not provide the Treasury with £150 billion to spend off the books. And pension fund trustees and boards will be liable for poor returns on infrastructure investment, possibly criminally liable.
Risk
No wonder local government unions are concerned. Brian Strutton, GMB National Secretary, said "Combining council workers' pension funds will not lead to more investment in UK infrastructure unless government underwrites the rate of return available.
"The only reason more of the £200 billion of Local Government Pension Scheme (LGPS) assets are not invested in infrastructure is because the risk outweighs the returns.
"Mr Osborne needs to remember these are council workers' pension savings that need to be invested as efficiently as possible, they are not to be used as politician's playthings."