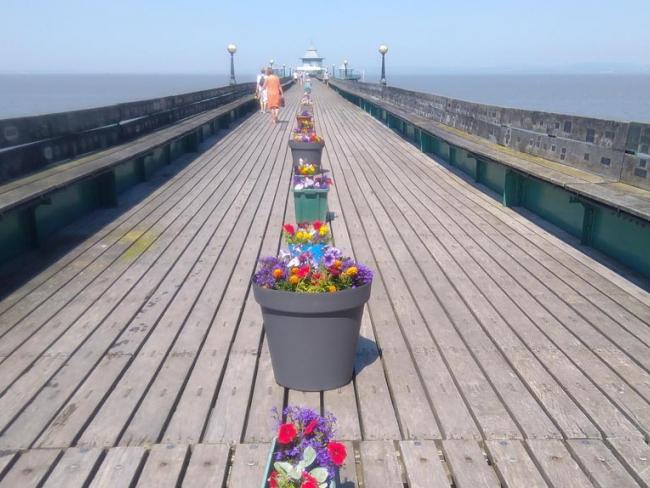 Volunteers who run Clevedon pier, Somerset – dubbed "the most beautiful pier in England'" by John Betjeman, have come up with a beautiful method of social distancing. They installed 50 pots of flowers down the middle, ensuring one-way movement for visitors.
Daily watering necessary to keep the flowers alive is carried out cheerfully by the dozen or so volunteers.
Finances were badly hit by the coronavirus lockdown, which saw the pier closed. It is open now, but the trust running the pier has warned that cash to cover running costs will run out by September.
It was thanks to Betjeman and fellow campaigners that the pier was saved from closure, reopening in 1989 after stress tests in 1970 had brought part of it down. The same campaigning spirit is evident in the commitment to save it now.