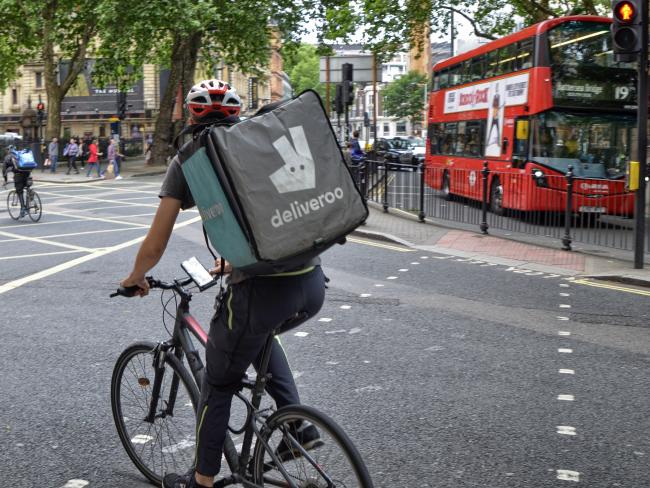 There is a growing crisis in youth unemployment. Britain's young adults are disproportionately impacted by economic crisis and accompanying unemployment, according to a new report by the Learning and Work Institute.
Before the coronavirus pandemic a high number of young adults were employed in hospitality, catering, leisure and retail sectors, as well as in the casualised "gig" economy. These areas were hardest hit; 47 per cent of all young workers were furloughed during the first lockdown. A research briefing published in March by the House of Commons Library gives more detail.
The report, titled Facing the future - employment prospects for young people after Coronavirus was jointly produced with The Prince's Trust. It says that in the economic downturn since Covid-19 struck, 60 per cent of the jobs that have disappeared are lost by workers aged between 16 and 24 years.
'60 per cent of the jobs lost are young workers.'
Around 1 in 6 of these young people will be unemployed this year. That figure will worsen next year even as the economy begins to recover. It's expected that young adults will make up around 37 per cent of the total unemployed.
This will lower tax revenue to government and increase benefit spending. The cost is forecast to be £2.5 billion over this year, rising to £2.9 billion in 2022. The impact on the earnings and employment prospects of young adults will be high. The estimate for those entering the labour market in 2021 alone is more than £14 billion over the next seven years.
Impact
And among young workers, the impact of this will be greatest on the less well off, and those with no qualifications or those gained at lower levels. Employer demands for those with few or no qualifications are expected to fall in the future; the prospects for many are bleak.
The TUC warned of this risk to young workers last June. It expresses support for the government's commitments to investment in housing, transport and new technology. But will these create jobs for skilled workers? Unless urgent steps are taken to provide training for young people so that they can gain the necessary skills to be able to take advantage of opportunities provided by that investment, those skilled workers will end up being drawn from other countries.
Hopes
The TUC pins its hopes on a job guarantee scheme, an idea also touted by think tanks like the Social Market Foundation. This looks superficially attractive with mention of the living wage, public benefit, "decarbonisation jobs" and so on. But at heart this is about benefits or work, and the premise is about jobs that aim to provide skills leading to permanent work. So possibly not "jobs" at all and possibly no "guarantee".
We've seen all too many of these vague, well-meaning schemes in the past. But the TUC is for once talking about developing skills for British workers instead of importing them. And it does make important points – any scheme should bring extra money, and be about new posts and not replacing existing workers. Also it should reflect local labour market needs, linked to regional economic plans.
The government has done nothing effective in response the warnings last year about the disproportionate impact of the pandemic on young workers. It's equally unlikely to take notice of the latest reports or "job guarantee" proposals unless forced to do so.
The Lifetime Skills Guarantee announced by Boris Johnson with a fanfare last September looks like a hollow shell. And without pressure from workers it's likely to remain that way.
Demands
Unions must demand greatly increased spending by government in a decent future for our youth – otherwise too many will face a lifetime of casual work in the gig economy. Or worse they will end up in the black economy where minimum wages, health and safety and job security simply don't exist, or turn to crime.
A lack of employment, money and a purpose in life will mean much greater levels of ill health and an increase in the numbers resorting to the escape provided by alcohol or drugs. All this would instead mean increased government spending being needed even more by the NHS and social care – as well as police, courts and prisons.