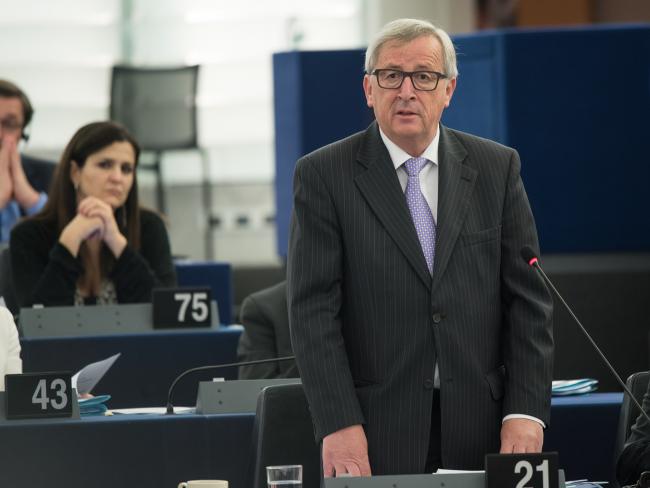 Unleashing demons: the inside story of Brexit, by Craig Oliver, hardback, 420 pages, ISBN 978-1473652453, Hodder & Stoughton, 2016, £20 or less, Kindle edition available, paperback edition due June 2017.
This account of the Remain campaign by an insider, David Cameron's PR man Sir Craig Oliver, opens up a fascinating insight into its fundamental contradictions.
Oliver notes in his introduction, "Those who declare we elect MPs to decide on such momentous things – and therefore we shouldn't have had a referendum – forget that it was a central promise in the Conservative party's 2015 election manifesto."
Despite Downing Street's later claims, it did influence the British Chambers of Commerce to sack its chairman John Longworth. Oliver observes, Daniel Korski, one of No. 10's links with business, sent the BCC "quite a few shocked texts when he heard Longworth speaking up for Out."
Risk
In mid-March, Oliver urged the Remain campaign "to do more to underline personal risk, so that it is specific to the voter: your job could be at risk, your mortgage could be at risk, the funding that pays for your child's school and your local GP." His 27 May memo to Cameron read: "Risk is fundamental to this campaign…"
In early June, Oliver set out the lines to take: "If we Leave, we will wreck our economy, people will lose their jobs and families will be worse off. Leaving is too big a risk to take." A few days later he stressed again "Our core message is risk." The NHS Chief Executive added to the scaremongering by claiming that if we left the EU its foreign-born staff might just up sticks and leave.
Craziness
Oliver notes of prepping Nicola Sturgeon for the 9 June TV debate: "...the craziness of my position: here I am talking to a woman whose main purpose in life is to break up the United Kingdom, hoping she will help us to win the referendum." He also writes about prepping Sadiq Khan and the TUC's Frances O'Grady for the 21 June TV debate and Yvette Cooper for the 7 June TV debate.
The immigration figures published in late April were higher than expected. Oliver said "there are far more EU migrants in this country than previously realised. I keep waiting to hear a good answer, something I can use to explain it, but there doesn't seem to be one: there really do seem to be three times as many people here (albeit most on short visits) than we thought."
'We are defending something most people find unacceptable.'
On 13 June he admitted that "we are also defending something that most people find unacceptable. The EU insists we accept freedom of movement, with potentially unlimited immigration, in exchange for access to the single market."
Oliver emailed Cameron: "we are asking people to accept something that is wrong: the unreasonable position of the EU that there should be no limit to freedom of movement. …You could give a speech saying: …. We should vote to remain in the EU and impose limits on immigration." As if the EU would allow this!
Ridicule
Oliver comments: "...even I, who am as metropolitan and liberal on immigration as they come, questioned being part of an organisation that insists on having unlimited freedom of movement to work." As he acknowledges, "For the popular press, the issue was simple: David Cameron said, 'I will not take no for an answer', in his 2014 conference speech on immigration and the renegotiation. Our belief and claim that we had been true to that statement was not accepted and was widely ridiculed." That ridicule is understandable, as Cameron clearly had taken no for an answer.
On 23 June, the pro-EU camp thought they were 52-48 ahead, Oliver commented at the time, "Close, but I'll take that." Late in the campaign Cameron said, "Half a point will do it for me."
Oliver drafted the following for Cameron's Commons statement of 22 February about the referendum: "For the Prime Minister to ignore the express will of the British people who had voted to leave would not just be wrong. It would be undemocratic."
Oliver concludes, "I cannot see the circumstances in which any politician could or should amass the political capital to go against the democratic will of the British people, or take on the sheer intensity of the campaign they would face."