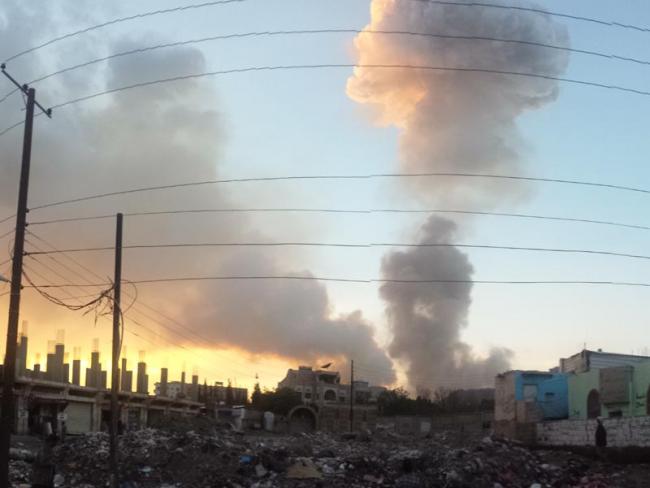 Since late March, a coalition led by Saudi Arabia, including Qatar, the UAE and Egypt, and backed by the Obama and Cameron governments, has been attacking Yemen. The Saudis use cluster bombs and carry out airstrikes on civilian targets. A US-British air campaign and naval blockade have aided the Saudis.
From the start, Cameron pledged to back the Saudis "in every practical way short of engaging in combat". This has involved ongoing logistical and technical support to the Saudi air force (which operates twice as many British-built jets as the RAF), as well as the continued supply of munitions, while Royal Navy liaison officers work alongside their Saudi counterparts enforcing the blockade.
Death toll
The official death toll is now more than 3,000, although in a country like Yemen with many remote and inaccessible areas, the true number could be higher. Early in July, the UN declared its highest level of humanitarian emergency in Yemen. 21.1 million people (more than 80 per cent of the population) are in need of aid, 9.4 million have little or no access to water, and 13 million face "a food security crisis".
The World Health Organisation has confirmed an outbreak of dengue fever, with more than 3,000 cases recorded since March. A million people are internally displaced and a quarter of a million have fled abroad.