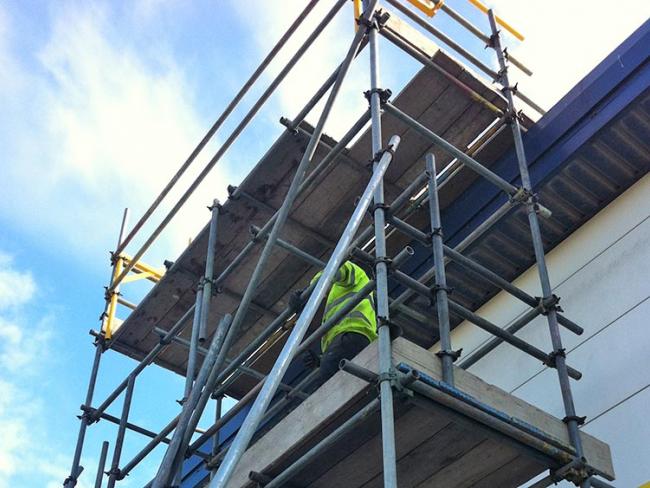 Construction union UCATT is demonstrating in central Cambridge today (26 November) outside several developments including offices and student accommodation in protest at construction workers being forced to work via so-called umbrella companies, which act as intermediaries between workers and companies or agencies. The sites where the demonstrations are taking place are being built by Wates and Hills, which both use umbrella company labour.
Being paid via an umbrella company costs workers up to £100 a week, but saves money for employers. The exploitation of workers via umbrella companies is endemic across Eastern England. Tens of thousands of construction workers have been forced to work through these companies since April 2014, when the government introduced new measures requiring workers to be paid via PAYE.
By forcing workers to be paid via an umbrella company, neither the agency, contractor or the payroll company is liable for increased costs. Instead, the additional costs are met by the worker, who has to pay both employee and employer National Insurance contributions (over 25 per cent of eligible pay).
Unpaid
In addition workers are officially paid the national minimum wage, despite having negotiated a pay rate far in excess of this figure. Pay is then partially made up through the use of expenses, performance-related pay and other methods. Holiday pay is rolled up into the rate, meaning that when workers take annual leave they are unpaid.
Payslips are made so complex that workers have reported that they do not understand how their pay is being calculated. And many umbrella company contracts are for zero hours, often with an exclusivity clause included. This means that workers have no certainty how many hours they will be required to work each week, while the exclusivity clause prevents them from working for anyone else.
Workers are being ripped off by the umbrella company con trick and struggling to make ends meet. Demonstrations are raising the profile of the problem. Next, ways must be found of developing a collective form of action that will unite those affected by the scam.
See more at on the UCATT website.