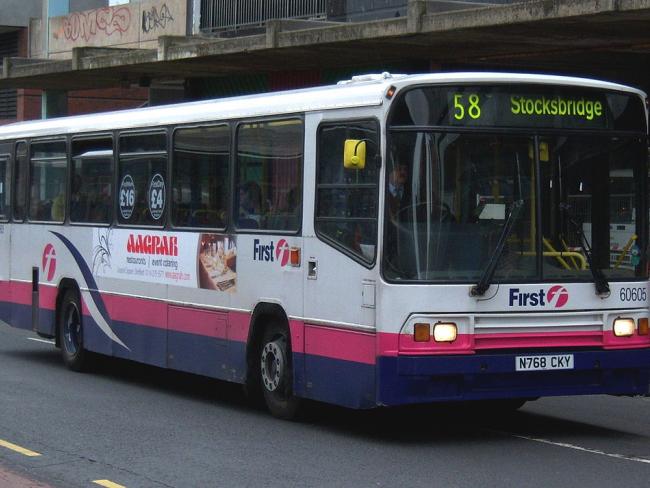 Transport union RMT has called on the government to ensure that its support for the regional bus industry during the coronavirus epidemic will be used to protect workers and maintain services. The regional bus support package announced on Friday 3 April will total £167 million across the industry over the next three months.
The call comes as the Unite union announced that five London bus drivers had died of coronavirus. "Unite has been working continuously with Transport for London (TfL) and the operators to ensure the safety of drivers and others in the industry who are performing a heroic job in getting NHS and care workers to their places of work," said regional secretary Peter Kavanagh.
"Buses are an essential service being run for and by frontline workers. It is therefore crucial bus services are safeguarded whilst the health risk to both the workers that run the buses and the passengers who have to travel are kept to an absolute minimum," said RMT general secretary Mick Cash on Friday.
'Free-for-all'
Cash noted that while the rail industry is at least seeking to adopt a joined-up approach to the coronavirus crisis, the national bus industry in contrast is "a complete free for all".
"We are calling on the government to use this national funding to also enforce a national charter of protection for bus workers and bus passengers as part of the fight against the spread of Covid-19," he said.
Profit
The union is understandably wary of the privatised bus and train companies' pursuit of profit. It notes that on 11 March – the day that the 8th British citizen died of coronavirus and 460 cases were confirmed – a conference call for FirstGroup investors heard company chair say, "At the moment, in my experience, this is one of the most exciting times, with potentially real deliverables there and money standing behind it."
"Everybody is on the same page in the one direction of maximising shareholder value."
"We are all in violent agreement, is the only thing I can say. Everybody is on the same page in the one direction of maximising shareholder value and providing the ability to create substantial returns to shareholders in the short term, or within the second half of this year. That's our plan of action, we're extremely robust about it, and we're looking forward to moving forward."
FirstGroup's share rose nearly 4 per cent on the announcement of government support.