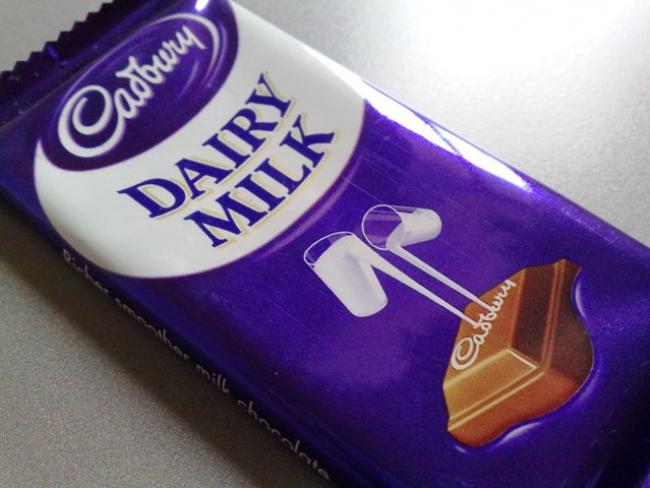 On 5 February international food giant Mondelez announced it was shifting the bulk of its Cadbury's Dairy Milk production back to Bournville, in the West Midlands. The move reverses much of the outsourcing that took place in 2017.
Cadbury's Dairy Milk Chocolate can trace its roots back to 1824 when John Cadbury opened a grocer's shop in central Birmingham selling cocoa, drinking chocolate, tea and coffee. In the 1870s the company moved production to the countryside south of Birmingham, also creating a model village for employees. The whole area became known as Bournville.
The Dairy Milk recipe has remained unchanged since its launch in 1905. It was, at the time and still is, a national favourite – an iconic British brand, the bestselling chocolate bar in Britain and Ireland. But the EU would not recognise this. According to them it's not even chocolate at all because a small amount (up to 5 per cent) of the cocoa butter is replaced by an alternative vegetable fat.
That formulation was originally made to make chocolate more affordable, whilst creating a favourable texture and melting characteristics. In 1997 Euro MPs voted to ban the name "milk chocolate" for products which contain any non-cocoa butter vegetable fat. Britain had to agree to keep selling its products in the EU. At the time MP Theresa Gorman said, "none of this manoeuvring is anything to do with opening up trade, it is blatantly to protect their own markets".
Sale
The EU actively encouraged the sale of Cadburys to US conglomerate Kraft Foods in 2010, ending 200 years of British ownership. Inevitably and contrary to assurances given during the takeover talks, Kraft closed British factories, moved some production abroad and sold off assets.
Kraft restructured in 2012, with the Cadbury business going to Mondelez International. It subsequently transferred a significant proportion of the production capacity from Birmingham to Germany, apparently based on an assertion by the European Commission that costs in Britain were up to three times higher than those that could be achieved in mainland Europe.
Some Dairy Milk was, for a time, made in Poland. In practice however, those cost assumptions proved rather wide of the mark. Mondelez has responded by agreeing an investment of £15 million to upgrade and modernise the residual facility at Bourneville, increasing capacity there to 35,000 tons of chocolate in the first instance.
Confidence
Bourneville will turn out over 5 million blocks of Dairy Milk a day and over a million Wispa Bars by the summer. John Clarke, on behalf of Unite the Union, pointed to the Company's overwhelming vote of confidence in the UK workforce. It is a credit to the union, its members and management representatives within Mondelez that an investment on this scale has been secured and delivered in the midst of a coronavirus pandemic.
They have shown what can be done. This has resulted in a highly efficient manufacturing and supply infrastructure for the iconic Cadbury Dairy Milk Tablets, which can't be matched anywhere in Europe. Mondelez has designated Bourneville as its global centre for chocolate research and product development. EU enthusiasts were always keen to point out the damage that Brexit would do to the manufacturing base, but our chocolate's coming home.