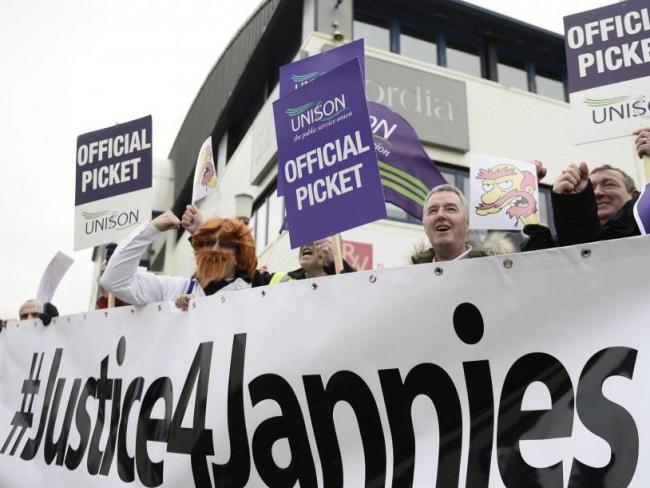 Following a dispute lasting 20 months, janitors in Glasgow primary, nursery and ASL (Additional Support for Learning) schools have won a 6 per cent pay rise, to be implemented immediately.
An important achievement has been maintaining the principle of "one janitor, one school", forcing the city council and its "arms-length" services provider, Cordia, to reverse their attempt to abolish it.
Other enhancements have also been won. Additional relief posts will be created, raising the overall staffing level. Within the workforce, 35 new 'Senior Janitor' posts will be created. And the working week will be reduced from 41.5 hours to 40 hours.
From January 2016, these workers, members of the Unison trade union, boycotted "heavy lifting", outdoor and "dirty duty" activities. From March 2016 this was followed by 67 days of strike action – starting with blocks of 3 days, then 5 days and then 10 days.
Donations came in from across the wider trade union movement. Vociferous protests took place regularly at the city council in central Glasgow and at the offices of Cordia.
The strikers were featured leading the May Day march through the city in 2016. They won the active support of parents. 
The union saw a 20 per cent rise in membership during the dispute, which became popularly known as #Justice4Jannies. The struggle continues in efforts to win numerous disputes affecting other sectors working for the Cordia/city council employer.