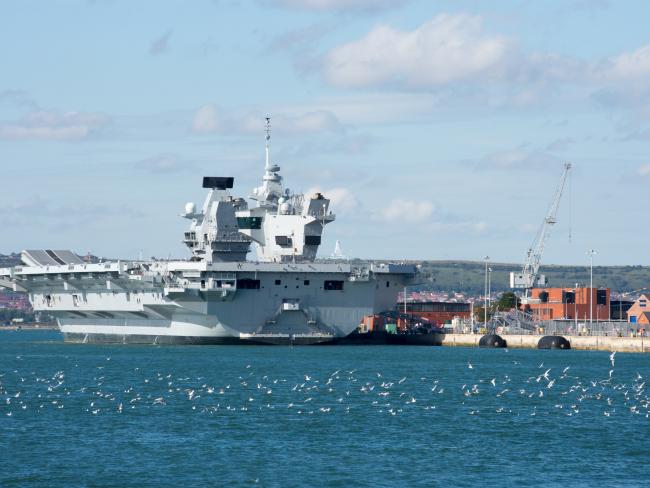 The Ministry of Defence has announced details about how the next generation of warships for the Royal Navy will be built. At least five Type 31e general purpose frigates are to be built, with the first intended to enter service in 2023.
The new vessels will be built at shipyards around the country using a modular system where giant blocks are fabricated at different sites before being integrated as a ship. This system was used to build HMS Queen Elizabeth, the new aircraft carrier which arrived in Portsmouth last month after being assembled at Rosyth.
Cut-price
The MoD has set a £250-million-per-ship price cap. These are intended to be cut-price warships, which Britain might also be able sell to other countries' navies. The Type 31e frigates will cost much less than the Type 26 frigates. The contract for the first three of that type will cost £3.7 billion; work started in July 2017.
The news about these new naval vessels came as the government announced a national shipbuilding strategy, accepting the recommendations of Sir John Parker (see article in Workers September/October 2017 edition). It is positive that warships will continue to be built in Britain, but some interested parties have made caveats.
'Warships will continue to be built in Britain.'
The prospect of spreading work across the UK has raised anger in some areas. The GMB union claimed this will take away contracts from its Scottish members who were pledged the work. Gary Cook, Scotland organiser for the GMB, said: "Let's be clear that the Type 31 contracts were originally promised to the Upper Clyde, so while shipbuilding communities across the UK would benefit from a work-share programme of the Type 31 work, this will be at the expense of the Upper Clyde despite its own future already [being] secured until the 2030s."
Questions
Some defence commentators have questioned the usefulness of the budget vessels. They have suggested that without the complex systems of their heavyweight sister ships, they could be a liability in a war zone. No doubt only military practitioners will be able to decide on such a matter.
Finally, the government has given no guarantees that British steel will be used in the construction. So pressure needs to be exerted on that issue if we are to have a coherent industrial strategy for Britain.