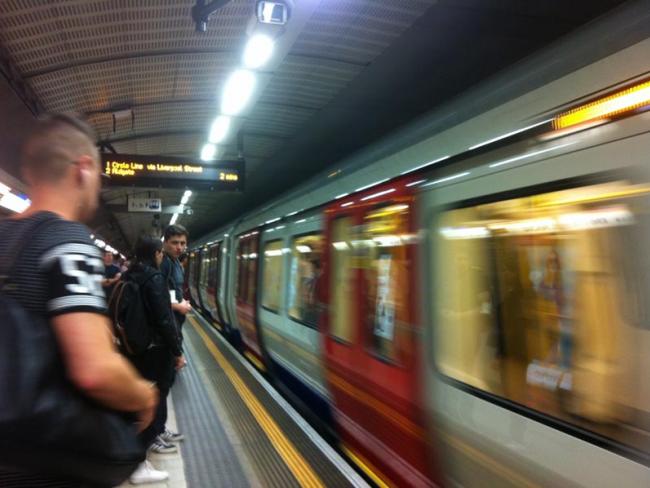 London faces a serious threat to its everyday working and social existence. TfL (Transport for London) will have an existential funding crisis for many years to come if government doesn't backtrack on its senseless financial plans for London's transport network. 
It has taken over 150 years to create the Tube and rail network that moves millions of people to work and leisure locations throughout the year. It is an essential service. Mass transportation systems are a significant factor in our civilisation as working people. We must not allow them to be undermined by a callous unconcerned government. 
The government is out to reduce and destroy large parts of London's transport network. There must be a massive and immediate outcry and revolt by everyone living and working in our capital city. Opposition cannot be limited and just left in the hands of the transport unions. It's a time for an all-hands-on-deck approach to stop the government's wrecking ball.  
Levelling down
Transport across Britain needs to be levelled up. But the attacks on London and the abandonment of the eastern leg of HS2 show that the whole country is being levelled down. Millions of working people either live or work in London: their city cannot be neglected or abandoned.
Almost nine million people live in London and hundreds of thousands more travel in to work there. A city of this size thrives or dwindles according to the efficacy of its transport infrastructure. 
The Conservative government has largely written off the capital, presumably because it's not promising election territory. On the other hand, the Labour Party and mayor Sadiq Khan have taken the metropolis for granted and have directed their energies into encouraging massive cheap, dense housing development without necessary infrastructure like transport. Their vehicle reduction schemes do not keep the capital properly functioning.
Held to ransom
London cannot continue to be held to ransom with a gun to its head. To rebuild its economy in the wake of the pandemic it must have stable long-term funding for its transport network . Instead we have seen a destructive pattern of short-term bailouts. Even these are coming to an end. The massive cuts that will follow will only put more people off using the network. 
It's a chilling scenario. Londoners have to fight this attack, and they should be supported by workers across Britain. Most Londoners want to get back to their workplaces, to travelling on tubes, trains and buses. And people from across Britain will want to be able to visit the capital again.
An increasingly expensive network with increasingly unreliable schedules and increasingly crowded trains and buses is not going to encourage people back to public travel. We are headed toward gridlock on the roads as more people use cars.
'Workers must take action themselves to save the transport system from being deliberately undermined.'
Workers across London must take action themselves to save the transport system from being deliberately undermined. Londoners cannot rely on the transport unions alone to shift an intransigent government, though their role will be crucial. 
Londoners and those travelling in and out of the capital will have to move beyond a stance of petitioning, though it will do no harm for people to send millions of emails to London representatives in Parliament, the London Assembly or London councils (see London TravelWatch's site). 
But surely the time is ripe to apply massive work pressures on government. Working people need to get collective responses of protest from workplaces and businesses across the whole of London representing unions or staff associations or joint employer/staff cooperation.  
The government must be forced to change course and quickly fund the transport system in London on a strategic, viable basis with a commitment stretching into the foreseeable future. Move the government or we will grind to a halt!
• Related article: London transport – the big battle begins