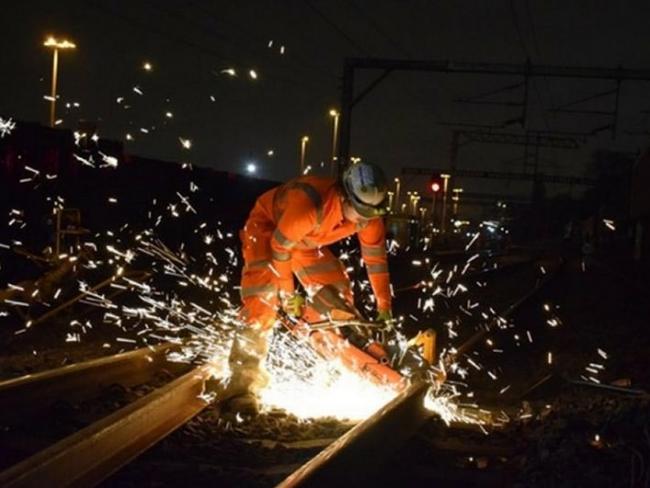 Again we see divergent policies driving a wedge between Scotland and the rest of Britain. While important railway enhancement works have started up again in England and Wales, the devolved Scottish administration has not allowed workers in the sector to return, keeping it under lockdown.
In a letter – marked "urgent" – to First Minister Nicola Sturgeon, the Rail, Maritime and Transport union General Secretary Mick Cash emphasised that the necessary precautions against Covid-19 are now in place, with site safety control "second to none" and designated site marshals (including RMT representatives) having "full health and safety powers to ensure full compliance". He said,  "The health and safety of my members is paramount and my reps are now confident Scottish railway enhancement works can be recommenced safely as they have been in England and Wales."
'Hundreds of skilled jobs could be lost.'
The decision not to restart the works is contrary to advice given by RMT and by Network Rail on behalf of the infrastructure contracting supply chain. Hundreds of skilled jobs could be lost and already there is drift to job opportunities in the reopened works in England and Wales.
These works are not to be confused with day-to-day maintenance and renewal activity or the new High Speed 2 network. They stem from the Department of Transport's 2017 plan A New Approach for Rail Enhancements as part of the "Moving Britain Ahead", strategy which creates a pipeline of ongoing investment in passenger and freight rail transport. But this was a strategy just for England and Wales, leaving Transport Scotland to devise its own approach, which came in the form of STAG – Scottish Transport Appraisal Guidance. 
With less than 30 per cent of the 1,725 miles of rail track in Scotland electrified, there is much scope for enhancement. And that would have added benefits, with electric trains emitting 35 per cent less carbon than diesel ones. The vision of Britain's leading independent pro-rail campaign, Rail Future is worth looking at. Its branch Railfuture Scotland proposes 90 new stations and 20 new passenger and freight lines, together with a plan to expand electrification at a rate of at least 125 miles each year.