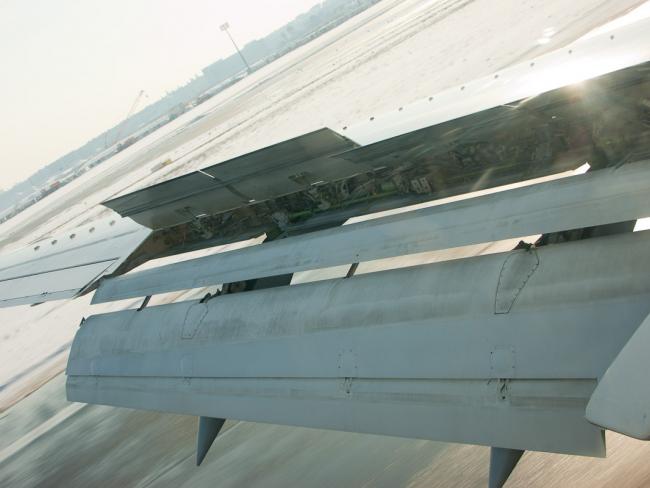 Boeing has officially opened its first European manufacturing facility in Sheffield. They are the latest capitalist to embarrass the doom mongers. The pro-EU lobby would have us believe that the world is about to end. The reality is that substantial investment in Britain continues.
The aircraft maker has invested £40 million in a factory to make parts for 737 and 767 planes. British firms, including specialist steelmakers based in the area, will supply the new facility.
This builds on the nearby Advanced Manufacturing Research Centre, established in 2001 by the University of Sheffield in collaboration with Boeing. It carries out research into advanced machining, manufacturing and materials working with companies of all sizes.
Local and national politicians were keen to herald the investment. Yet neither they nor the media want to draw the obvious conclusion, that Brexit far from being a barrier to survival is a positive boon. Sheffield's local newspaper The Star reported that Boeing are already planning a second factory nearby.
Opportunities
Dan Jarvis, Mayor of the Sheffield City Region, said: "Boeing Sheffield will also be a key part of our region's 'Global Innovation Corridor', creating a connected set of research and business interactions based on the advanced manufacturing and engineering strengths we have here in the region, and linking people, places and ideas.
"The opportunities for our communities, for businesses, for researchers and for the workforce of the future are limitless". Sheffield City Council leader Julie Dore added: "One of our top priorities is to provide the opportunities for young people in Sheffield."
Business Secretary Greg Clark said it has been the "talk of Yorkshire and the manufacturing community" for two years. Boeing received a £2.7m Aerospace Technology Institute grant from the government through its modern industrial strategy. It also had £5.5m of public subsidy from the Sheffield City Region organisation.
He added: "The quality required in aerospace has been synonymous with Sheffield for many years...It is completely in line with what we want to achieve as a nation."